Man arrested following bomb threat in Buckhead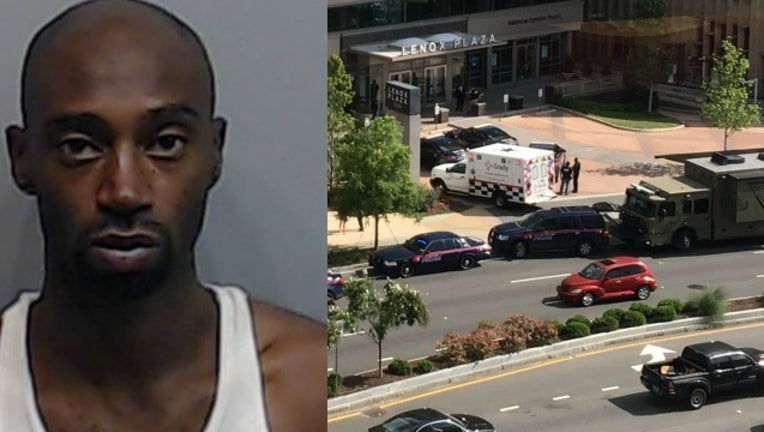 ATLANTA - A man has been arrested following a bomb threat in Buckhead on Thursday. 
According to Atlanta police, officers were called to the 3300 block of Peachtree Road at the Lenox Plaza building. Investigators said Terence Cook went to the fifth floor lobby of the Bader Law firm and told employees he was "tired of being treated wrongly." Cook also said he had a bomb. 
Investigators said Cook was trying to get to the second floor of the building, which is where The Parks Group Law firm is located. However, he wasn't unable to get to the second floor. 
Police arrested Cook on the fifth floor. Officers said the suspect had a FedEx envelope and a book in his possession.
Following a sweep of the location, police said they didn't locate a device and cleared the scene. 
Cook has been charged with terroristic threats and creating a false public alarm.