Man accused of killing brother in Yavapai County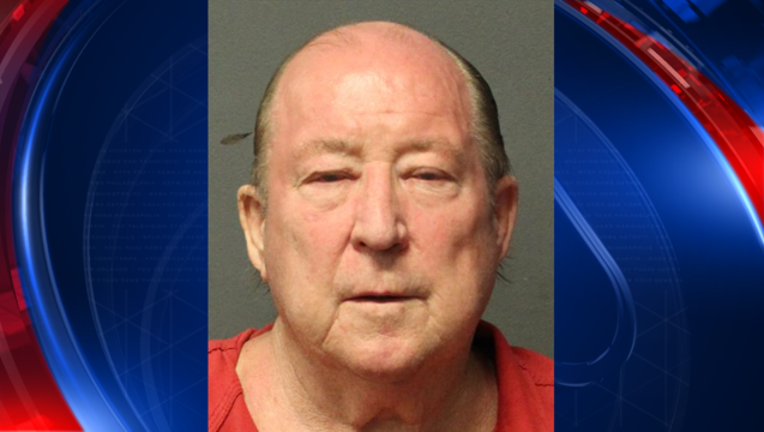 YAVAPAI COUNTY, Ariz. (KSAZ) - Officials with the Yavapai County Sheriff's Office said Wednesday a 68-year-old man is accused of murdering his brother.
According to a statement, Warren Lewis was arrested Tuesday morning for the alleged murder of 58-year-old Gregory Lewis, which reportedly took place in Wilhoit, a town southwest of Prescott. According to the statement, deputies were sent o the 7000 block of W. Toots Turnout after Warren called YCSO, and reported that he shot his brother.
When deputies arrived at the scene, they reportedly found Gregory lying on the ground outside, with what is described by the statement as an apparent upper body gunshot wound. Gregory, according the statement, was declared dead at the scene.
Warren, according to the statement, told deputies that he and his brother had engaged in ongoing arguments recently over rent and other issue. On Tuesday, Gregory reportedly became angry, and reportedly began to destroy Warren's personal property inside the home. Warren, according to the statement, armed himself with a handgun, and told Gregory to calm down.
When Gregory, according to the statement, took a step towards Warren, Warren allegedly fired his handgun, striking Gregory.
Warren, according to the statement, is at the Camp Verde Detention Center on a charge of alleged First Degree Murder. He is reportedly being held without bond.
NOTE: An earlier version of this article described the weapon used in Gregory Lewis' alleged shooting death as a rifle, based on information provided by the Yavapai County Sheriff's Office. Officials with YCSO have since issued a correction on the weapon, and the article has been edited to reflect the correction that was issued.