Louisiana homeowners watch gator crawl out of storm drain in middle of block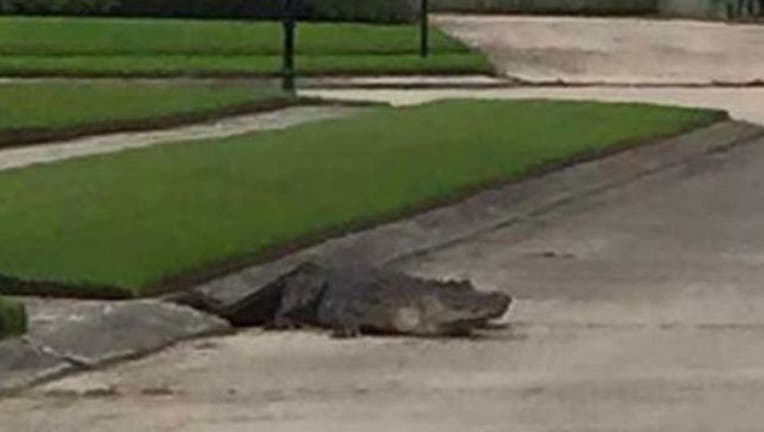 article
Homeowners in one Louisiana subdivision say it was like something from the Sci-fi channel when a 10-foot-long alligator crawled out of a storm drain right in the middle of their neighborhood. Jodi Luna told Fox8Live she couldn't believe her eyes when she saw the gator emerge from its underground home and stroll towards a neighbor's house in LaPlace as she snapped a photo on her cellphone.
"I thought I was watching something from the Sci-fi channel," she said.
Luna told the station the reptilian intruder walked through her neighbor's garden and then started head-banging the front door.
Luna and her neighbors have seen gators before but nothing like this. Eventually, the creature crawled into a nearby pond before it could be caught.