'Look at me son, I'm talking to you.' Deputy's unique crimestoppers video goes viral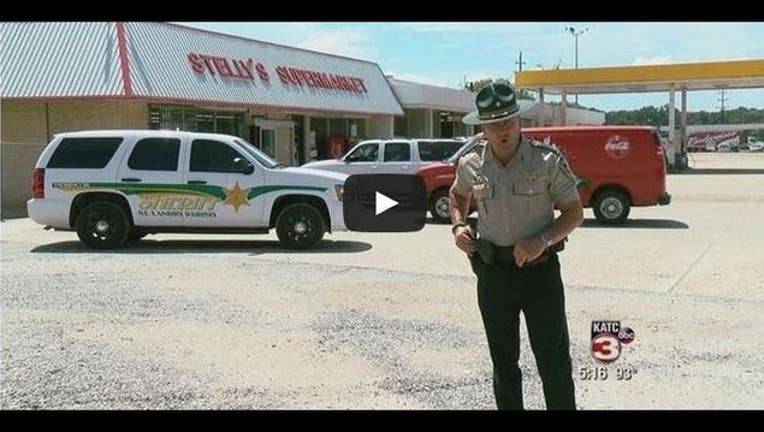 article
They say crime doesn't pay, but reporting it does. That's the motto of Crime Stoppers and Lt. Clay Higgins of the St. Landry Parrish Sheriff's Office in Louisiana. Higgins weekly videos highlighting wanted criminals have not only helped bring justice to the Opelousas area, but also earned this Army vet the nickname of the "Cajun John Wayne."
It's his no-nonsense, but a tough-love way of presenting the facts and encouraging criminals to turn their life around that has endeared Higgins to the community and on the interwebs. Each video starts off like any other typical, police officers type story. But then it takes an interesting twist. 
In their most recent video, posted by KATC in Louisiana, St. Landry Crime Stoppers are looking for the man who burglarized a restaurant and made off with hundreds of dollars. 
The lieutenant says: "Look at me son, I'm talking to you. The Sheriff likes Stelly's Restaurant, and so do I. The food here is good, and the folks are friendly. We're going to identify you, arrest you, and put you in a small cell. After that, I'm going to have a cheeseburger here with fries and a Coke and leave a nice tip for the waitress. Meanwhile, your next meal will be served through a small hole in a cell door."
Higgins goes on to say they collected DNA evidence from a rock used to smash glass and obtain entry, and he said they also got a "perfect" boot print.
However, the officer said he was confident they wouldn't need to wait on lab results.
"Congratulations son, I'm about to make you famous," he says on the video. "By tomorrow, 100,000 people will have you watched you commit a felony. You will be recognized, and the people that know you don't really like you anyway, so when it comes down to a choice between you and a $1,000: They'll take the cash. On behalf of Crime Stoppers, I'm Lt. Higgins."
Thank you to KATC-TV for sharing their video's with us. If you'd like to see other Crime Stopper videos featuring Lt. Higgins you can find them here