LeBron James makes decision about his future in the NBA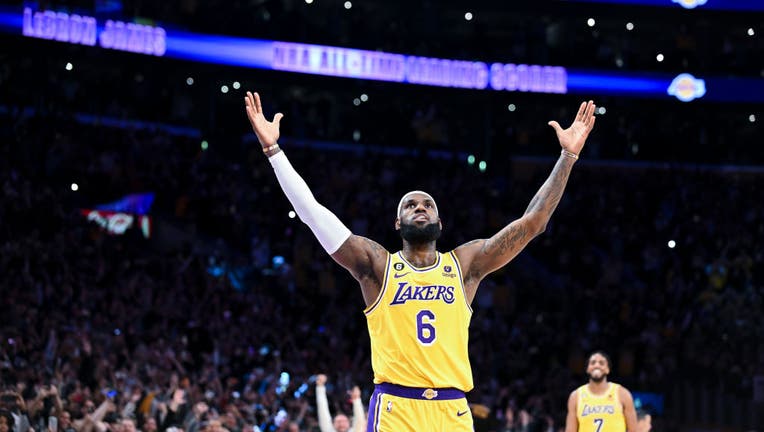 article
LOS ANGELES - After much deliberation, LeBron James will return to the Los Angeles Lakers for his 21st NBA season.
He made the announcement Wednesday night at the ESPY Awards.
"I don't care how many points I score or what I can or cannot do on the floor, the real question for me is, can I play without cheating this game? The day I can't give everything on the floor is the day I'll be done," he said on the awards stage. "Lucky for you guys, that day is not today."
In a moment of frustration, the 38-year-old said he had "a lot to think about," after being swept in the Western Conference Finals in late May, saying "I don't play for anything besides winning championships at this point in my career." His cryptic interview set NBA Twitter ablaze and had sports analysts debating what the league would look like without one of the all-time greats.
In January, the NBA's all-time leading scorer reconfirmed that he intends to play with his eldest son, Bronny, in the NBA. Bronny, 18, has committed to playing at the University of Southern California, and if he declares for the NBA Draft after a single season with the Trojans, that would happen ahead of the 2024-25 season when his father turns 40.
PREVIOUS COVERAGE:
Playing beyond age 40 is an accomplishment, but isn't exactly unheard of in the NBA. Some of the players who played after celebrating their 40th birthdays include notable players such as the legendary Kareem Abdul-Jabbar, Michael Jordan, Vince Carter, Dirk Nowitzki, Dikembe Mutombo, John Stockton, Grant Hill, Manu Ginobili, and Tim Duncan.
SUGGESTED: Lakers release 2023-24 preseason schedule
The four-time NBA champion returns to the Lakers in hopes of earning the franchise's 18th championship.