Latin rock band Maná bringing 'Rayando El Sol Tour' to Atlanta area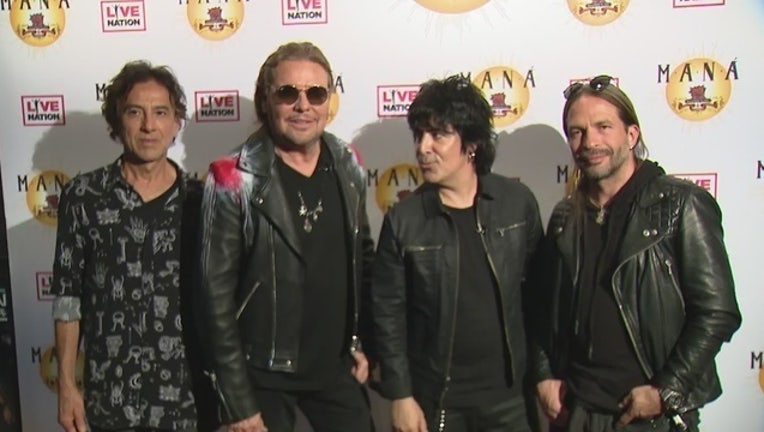 DULUTH, Ga. (FOX 5 Atlanta) - The legendary Mexican rock band Maná is embarking on a tour across the United States and will stop in Gwinnett County this October.
The "Rayando El Sol" tour is named after the group's critically acclaimed single, "Rayando El Sol," which was one of the band's first hits.
The tour will make over 20 stops across the county, kicking off Sept. 4 in Corpus Christi, Texas, with visits to Houston, San Diego, Brooklyn and more.
The band will play the Infinite Energy Arena in Duluth on Oct. 27.
The U.S. outing will also include four nights at The Forum in Los Angeles, between September and November -- making history as the largest run of dates at The Forum for any Latin act in history.
Maná has won four Grammy Awards, eight Latin Grammy Awards, 19 Billboard Latin Music Awards and dozens more around the world.