Kim and Khloe Kardashian speak out against the immigration ban from vacation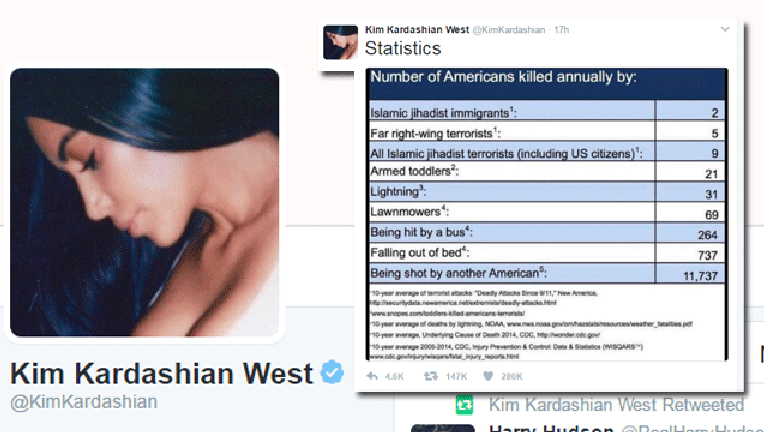 article
Kim and Khloe Kardashian took a break from their Costa Rica vacation pics on Saturday night to speak out against President Donald Trump's controversial immigration ban.
Khloe wrote, "All of this in the news today breaks my heart." The "Revenge Body" host also retweeted the ACLU's official account, which posted a photo saying, "ACLU blocks Trump's unconstitutional Muslim ban."
Kim shared a list of "Statistics," which she sourced from the CDC and a site called New America about the number of Americans killed annually by immigrants compared to those who have been killed by fellow Americans.
The mother of two also retweeted actor Kal Penn, who shared a screengrab of someone who trolled him online, writing, "To the dude who said I don't belong in America, I started a fundraising page for Syrian Refugees in your name."
Read more on FOX NEWS.