KFC adding chicken nuggets to menus nationwide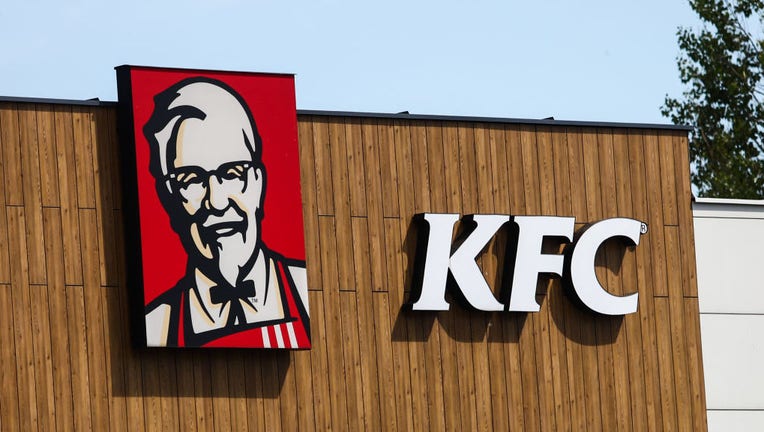 article
LOUISVILLE, Ky. - After dropping several fan-favorite items to simplify its menu, Kentucky Fried Chicken is adding chicken nuggets to its menus nationwide. 
The fried chicken chain announced on Friday that "100 percent white meat Kentucky Fried Chicken Nuggets" will be available nationwide starting on March 27.
KFC, which is owned by Yum! Brands, said it had a "wildly successful test run" last year, and that the new chicken nuggets will be a permanent menu item.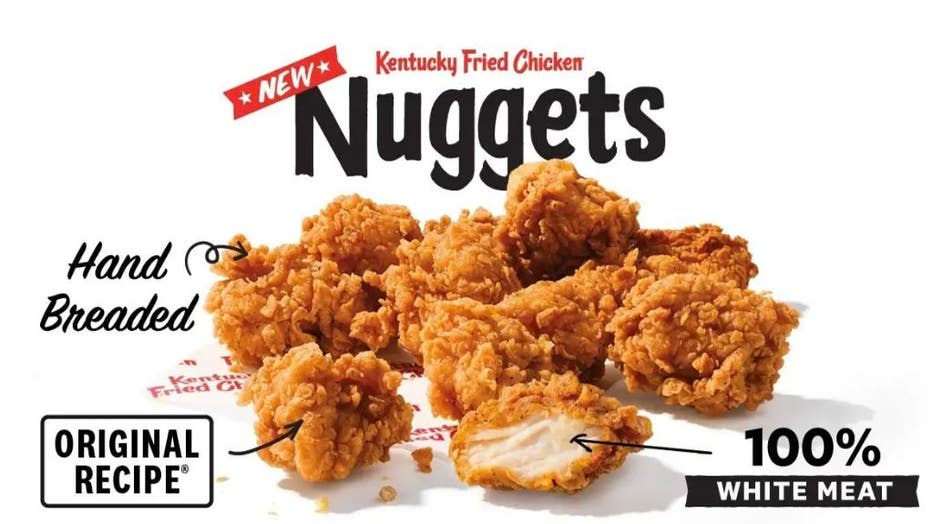 The new chicken nuggets are pictured in a promotional image. (Credit: KFC)
"People have been living in a nugget blandemic and settling for the same mediocre nuggets for far too long," KFC said in a statement. "The fried chicken experts are empowering America to break up with bland and end it with cookie-cutter shapes and open their hearts and mouths to Kentucky Fried Chicken Nuggets."
The nuggets start at $3.49 and are available as a five, eight, 12, or 36-piece order. KFC dipping sauces include KFC Sauce, Honey BBQ, Classic Ranch, Honey Mustard or Buffalo Ranch.
Last month, KFC said it updated its menu boards to simplify the customer experience for drive-thru and in-restaurant ordering and to help workers operate more efficiently. 
In doing so, the chain said goodbye to its chicken wings, popcorn chicken, Nashville hot sauce, strawberry lemonade beverage, and chocolate chip cookies.
Meanwhile, KFC's famed Double Down sandwich made a limited-time return for the first time in nearly a decade. The bunless sandwich was brought back nationwide on March 6, but the chain said it would only be on the menu for four weeks.
This story was reported from Cincinnati.