Kemp suspends Georgia gas tax, declares state of emergency over inflation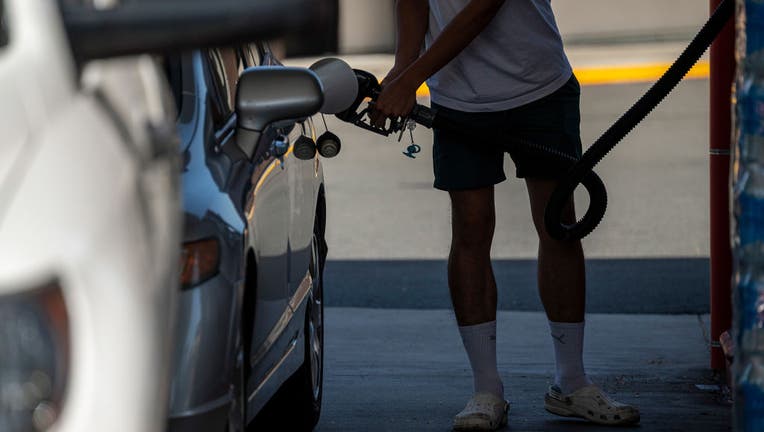 article
Georgia Gov. Brian Kemp has declared a state of emergency and temporarily suspended the state's tax on gasoline in an effort to reduce the impact of inflation.
In a press release Tuesday, Kemp claimed that his actions were in response to policies coming at the federal level, saying that President Joe Biden has caused Georgians to feel the brunt of negative economic conditions,
"While high prices continue to hit family budgets, hardworking Georgians deserve real relief and that's why I signed an executive order today to deliver it directly to them at the pump," Kemp said.
The executive order will go into effect Wednesday and continue through Oct. 12.
WHY ARE GAS PRICES GOING UP? BLAME THE HEAT AND PRODUCTION COSTS
Officials estimate the suspension of the tax will save Georgians around 31 cents per gallon of gasoline and 35 cents per gallon of diesel fuel. But Kendra Cray says she still feels the pain at the pump. "It's about $45 to fill up my car," Cray said. "It hurts a lot." 
"I applaud Gov. Kemp's suspension of motor fuel taxes to keep our people and our economy moving despite Washington's inaction on rising fuel prices," said Georgia Speaker of the House Jon Burns.
Danny Kanso, senior fiscal analyst and director of legislative strategy at the Georgia Budget and Policy Institute, estimates suspending the gas tax could save money for Georgia drivers but cost the state as much as $180 million a month. 
"A good chunk of that will go to consumer," said Kanso "It almost certainly will reduce state tax collections by about that amount per month." 
The state can absorb the hit from the lost revenue because of a budget surplus. "Right now the state has about $16-billion cash on hand," Kanso said. 
The gas tax is reserved exclusively for infrastructure like roads and transportation. The state can backfill lost revenue from gas taxes with money from the surplus. But Kanso says that could come at a cost to other programs. "And that means less money available for things like education, healthcare, core functions of government that make up most of what the state does," Kanso said. "It could go to a long-term investment like a school bus, or it could go to a short-term suspension of the gas tax." 
Kemp previously suspended the state's gas tax in March 2022 and extended the suspension for 10 months.
Georgia's gasoline price normally includes a federal tax of 18.4 cents per gallon and a state tax of 29.1 cents per gallon. A number of counties and the city of Atlanta also charge taxes. Federal taxes on diesel fuel are 24.4 cents per gallon, while Georgia's tax on diesel is 32.6 cents per gallon.
As of Tuesday, AAA reports that the average price for a gallon of gas in Georgia is $3.57 - six more cents than Monday, around 6 cents less than the same time in August, and around 33 more cents than in 2022. 
Georgia's fuel price remains lower than the national average of $3.83 for a gallon of regular unleaded gas.