Jubilee musical performances moved from Selma city streets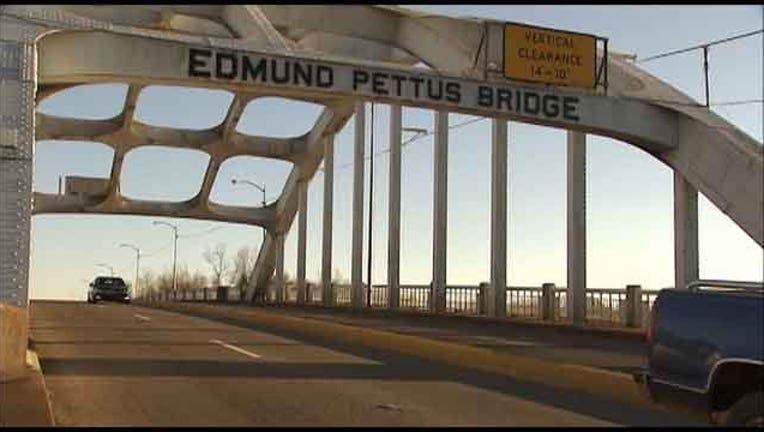 SELMA, Ala. (AP) - Organizers of the annual Bridge Crossing Jubilee in Selma are moving musical performances to private property following a dispute with the city over fees.
Event organizers announced Monday that the Saturday musical festival will be held on private property instead of city streets as in years past.
Jubilee coordinator Sam Walker said the land near the Edmund Pettus Bridge belongs to a Jubilee supporter.
The event commemorates the fight for voting rights and falls on the anniversary of the 1965 "Bloody Sunday" march in which demonstrators were beaten on the bridge.
Selma Mayor Darrio Melton has said the city could not afford to provide free police and cleanup services to the Jubilee for the weeklong commemoration. Melton said the group would not be allowed to set up on city streets.