Jenn Hobby's daughter, Reese, celebrates 2nd birthday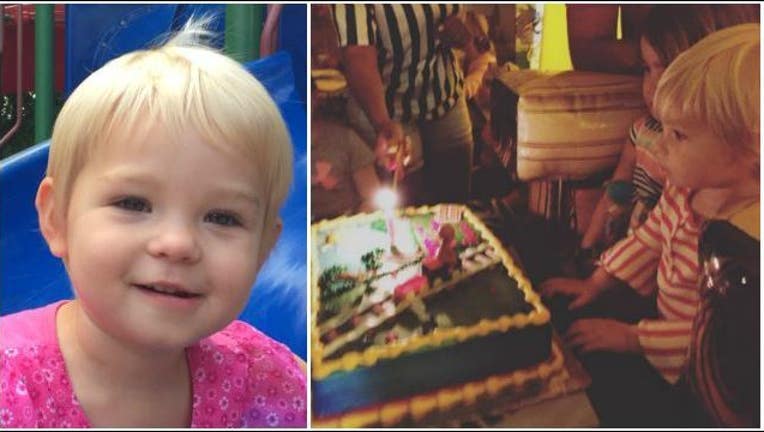 article
ATLANTA - Jenn Hobby's adorable daughter, Reese, celebrated a special milestone this week... her second birthday! 
App users: View full article here
This time last year, Reese was battling cancer and undergoing chemotherapy at Children's Healthcare of Atlanta's Aflac Cancer Center at Egleston. In August 2016, doctors discovered a plum-sized, solid mass tumor in Reese's abdomen, on the base of her spine. 
After four rounds of chemotherapy and a successful surgery, Hobby's brave baby was able to walk out of the hospital tumor-free, just in time for Christmas. Then, on January 20 this year, Hobby announced Reese was no longer showing signs of cancer.
She's been cancer-free for eight months now - and on Monday, September 18, Reese celebrated her birthday with a huge smile on her face! According to The Jeff and Jenn Show's website, the toddler shares a birthday with her grandmother. View a sweet photo of them here. 
"May all of your most GIGANTIC wishes come true, Reese! Happy 2nd birthday to the strongest girl I know," Hobby said on Facebook, sharing a photo of the toddler in front of her birthday cake. "I am in awe of you, sweet baby." 
The Atlanta radio personality also shared a birthday photo of her daughter on Twitter. 
Hobby and her husband, Grant Rivera, have raised more than $50,000 for CHOA's Aflac Cancer Center through Reese's MaGIC fund. In honor of Reese's birthday, special "Hashtag Blessed" shirts benefiting her MaGIC fund are being sold. Click here to purchase one! 
If you would like to donate toward Reese's MaGIC fund, click here.