Idaho 'cult mom' Lori Vallow denied 'strategy session' with husband Chad Daybell ahead of murder trial
An Idaho judge has denied alleged "cult mom" Lori Vallow's request for a joint, 30-minute "strategy session" with her husband, Chad Daybell, ahead of their April murder trial.
Vallow and Daybell are charged with murdering Vallow's two children, seven-year-old Joshua "J.J." Vallow and 17-year-old Tylee Ryan, in September 2019, and their trial has been delayed several times since it was initially scheduled for 2021. 
"[T]he two defendants would be like to be able to talk about their options in settlement," Vallow's attorney, Jim Archibald, said in court Thursday, according to East Idaho News director Nate Eaton. "This is unusual to make a request like this. Typically, the law enforcement want defendants to stay apart while their cases are pending."
Archibald pressed Fremont County Judge Steven Boyce for the meeting during Thursday's hearing in which the judge heard arguments on several motions including the proposed "strategy session," the couple's anticipated April trial date – which Daybell asked to delay – and the possibility of having a sequestered jury during the trial.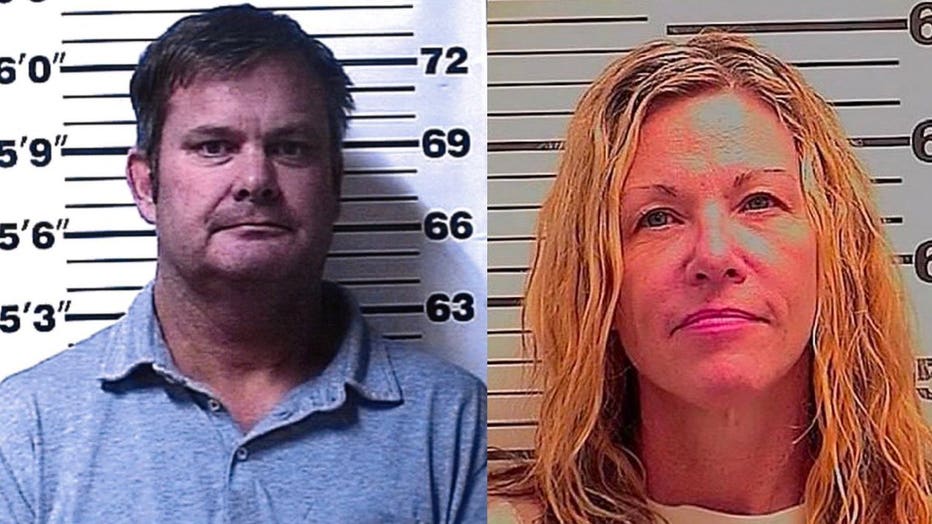 Chad Daybell (left) and Lori Vallow (right)
The attorney noted that there will be more than 100 witnesses who can speak with each other about the case, but Daybell and Vallow will not be allowed to communicate with one another.
"After our court hearings today, I'd like an order from the court that we are allowed to spend 30 minutes together in a jury room, Lori and Chad and their attorneys. ... This is an important issue for my client," Archibald said, according to Eaton, who was reporting from inside the courtroom.  " . . . The state sent us a letter asking if we wanted to settle the case or not. I took that to my client, and she said, 'What does my husband think?' She is married, and that's why I filed this motion."
Meanwbile, Daybell's attorney argued that he and his client would not "waver from the true and accurate facts of this case."
"I'm not going to engage with Ms. Vallow Daybell in terms of taking a plea offer. I find that inappropriate, and I'm not going to engage in that," attorney John Prior said of the proposed meeting to discuss possible settlement options.
The state argued that the meetings would not be about "strategy" but rather about "trial prep."
Boyce ultimately decided to block the meeting, saying: "[I]t's an idea that is full of pitfalls that would far outweigh any conveniences."
The judge in September decided to ban cameras inside the courtroom for the trial, which was schedule to take place on Jan. 9 but was pushed back until April at Daybell's request. Meanwhile, Vallow has not waived her rights to a speedy trial, meaning she would like the trial to move forward as soon as possible. 
Eaton also reported that while Vallow peered in Daybell's direction more than once, Daybell avoided eye contact with her the entire time they were in the same courtroom on Thursday.
Vallow and Daybell allegedly collected J.J.'s and Tylee's Social Security benefits between Oct. 1, 2019, and Jan. 22, 2020, after their murders.
The children were missing for several months — when police say the couple lied about the children's whereabouts and then slipped away to Hawaii — before their bodies were found buried on Chad Daybell's property in rural Idaho.
The couple were indicted in late May 2021 on multiple counts each of conspiracy to commit first-degree murder and grand theft by deception, first-degree murder and conspiracy to commit first-degree murder related to the deaths of Tylee, J.J. and Chad Daybell's ex-wife, officials announced at the time. Arizona officials in June 2021 also indicted Vallow in the July 2019 murder of her ex-husband, Charles Vallow.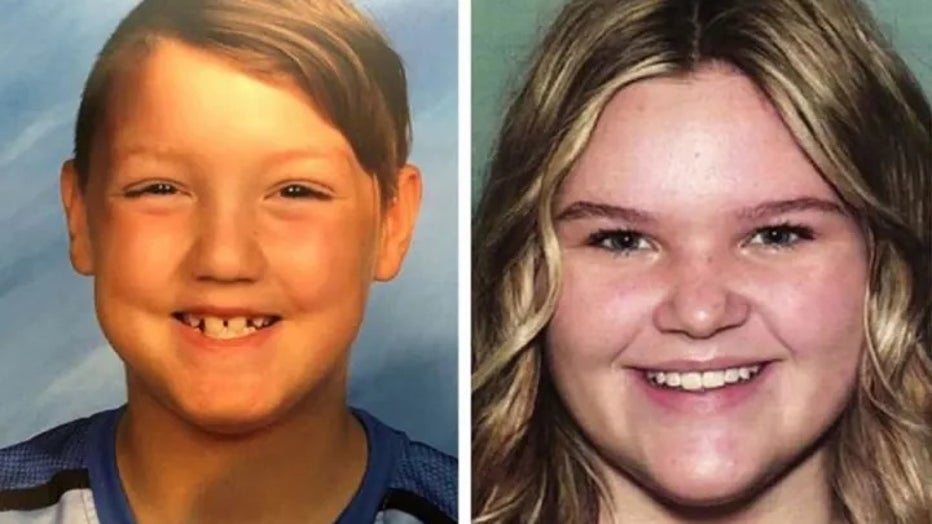 Lori and Chad Daybell are accused of killing 17-year-old Tylee Ryan and 7-year-old J.J. Vallow in 2019. (Rexberg Police Department)
The case has garnered national attention and inspired various crime television episodes and documentaries. Netflix most recently released the documentary series "Sins of our Mother" about Vallow and her life before the alleged crimes on Sept. 14.
Daybell has written several apocalyptic novels based loosely on Mormon theology. Both were involved in a group that promotes preparedness for the biblical end times. Meanwhile, Vallow reportedly believed that she was "a god assigned to carry out the work of the 144,000 at Christ's second coming in July 2020," according to divorce documents that her late ex-husband, Charles Vallow, filed before his death.