Hundreds of thousands without power in Georgia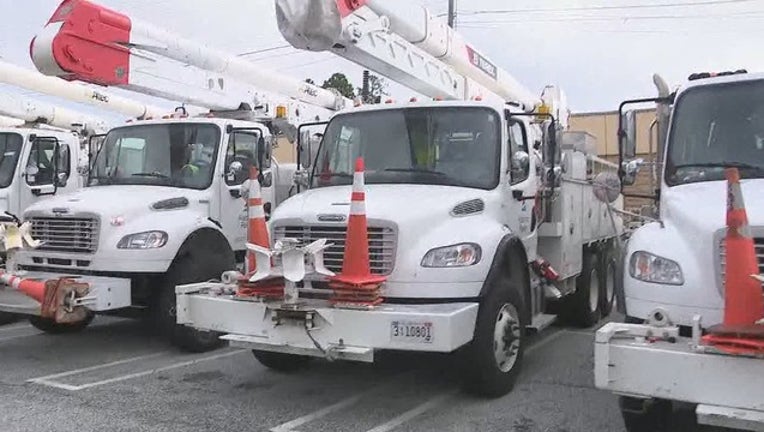 article
ATLANTA - Power outages are rippling Georgia as Michael continues to tear across the state.
As of 9 p.m. Thursday, more than 240,000 customers were without power, mostly in South Georgia where the brunt of the powerful storm was felt most of Wednesday night into early Thursday morning.
Georgia Power said they were expecting the uptick in outages due to storm damage brought about by the high winds, heavy rain, and fallen trees. Crews will not be able to start assessments and repairs until those hazards have died down in a particular area.
MORE: Complete coverage of Hurricane Michael
Several power companies across the country have pledged to help in restoration once Michael passes.
An Arkansas energy company said it will send relief crews to Georgia in the coming days to assist any areas which lost power.
Entergy Arkansas spokeswoman Kerri Jackson Case said Wednesday that 75 crew members, including line workers and support crews, will arrive Thursday and will be available to assist Georgia Power to restore electricity.
Case said Entergy and Georgia Power are part of a nationwide mutual-assistance agreement in which one company can request assistance during a natural disaster.
Crews have been told to pack for two weeks, but Case said their continued presence will be determined by Georgia Power's needs. Case said Michael's damage is projected to be "widespread and catastrophic."
Entergy also said its Louisiana subsidiaries are sending 170 employees and contractors to help Florida restore power lost due to Michael.
The Associated Press contributed to this report