Hugh Carter Jr., the cousin who helped organize Jimmy Carter's 'Peanut Brigade,' has died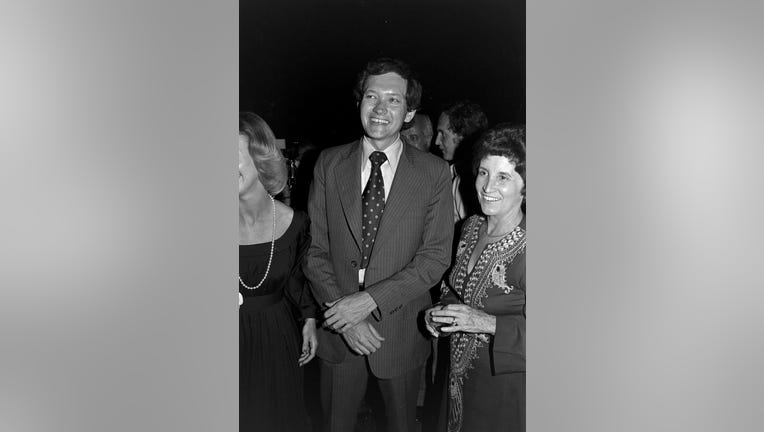 article
ATLANTA - Hugh "Sonny" Carter Jr., who helped organize the "Peanut Brigade" that helped elect his cousin Jimmy to the White House and later enforced the president's frugal ways in the West Wing, has died. He was 80.
The Carter Center, the 39th president's post-White House organization for advocating democracy and fighting disease in the developing world, did not release a cause of death.
Hugh Carter was among the many extended family members who campaigned alongside Jimmy and Rosalynn Carter and their children early in the 1976 presidential campaign, when the Georgia Democrat was considered a longshot candidate. After Jimmy Carter won, he assigned Hugh Carter the task of curtailing waste among White House staffers. The job earned him the nickname "Cousin Cheap."
Jason Carter, the former president's grandson and chairman of The Carter Center's governing board, called Hugh Carter "crucial in my grandfather's election" and, without referencing his old nickname, said his cousin "skillfully implemented true zero-based budgeting in my grandfather's White House."
Hugh Carter served in the U.S. Army and graduated from the Georgia Institute of Technology and the Wharton School of Business and Finance at the University of Pennsylvania.
During the 1976 campaign, the Carter family, friends and supporters from Georgia would fan out to meet as many voters as possible in small groups or one-on-one. Then they would reconvene, discuss their concerns and learn from Jimmy Carter how to relay his positions to the voters.
Hugh Carter was among the aides who helped make the Brigade a near-constant presence in early nominating states. The strategy proved effective: Carter led all Democrats in the 1976 Iowa caucuses and gained momentum over several senators and Washington power players who were unable to catch up with the former Georgia governor.
Once in Washington, Jimmy Carter turned to Hugh to implement various cuts in White House operating costs, some of them unpopular with staff. The president and his cousin turned up the air-conditioner thermostat, reduced the numbers of televisions in White House offices and limited magazine and newspaper subscriptions billed to taxpayers. Hugh Carter even put a freeze on ordering yellow legal pads.
In a 1977 interview with The Washington Post, he explained that the point wasn't just to save money — such cuts were paltry in the context of all federal spending — but to deliver on his cousin's promise to make the presidency less entitled and imperious.
He once told The New York Times that, despite some White House staff believing he benefited from nepotism, he and the President "had the understanding that I was to be a normal staff person, that just because I was related to him, I'd be treated no differently."
Jimmy Carter, 98, remains at home in Plains, Georgia, where he has been receiving hospice care since February.