Hubbard: Working to come to terms with ethics trial verdicts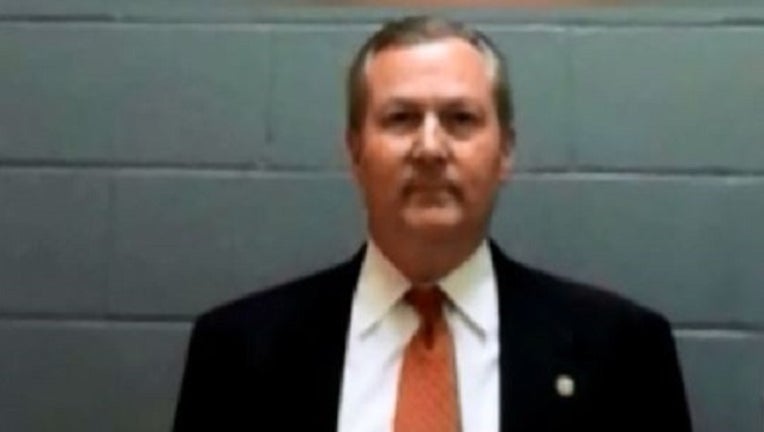 article
OPELIKA, Ala. (AP) — The former speaker of the Alabama House of Representative said he is leaving politics with his head held high and working to come to terms with the ethics conviction that removed him from office.
The statement to The Associated Press was Mike Hubbard's first public comment since his conviction Friday on ethics charges. He also maintained his innocence.
"My family and I are working to come to terms with the disappointing verdicts, and I continue to steadfastly maintain my innocence. We have every confidence that the coming appeals process will be successful," Hubbard said.
A jury found Hubbard guilty on 12 charges that he wrongly solicited consulting contracts and investments and used his office to benefit his businesses and clients. Each count is punishable by up to 20 years in prison. The convictions resulted in Hubbard's automatic removal from office.
The former speaker thanked the people of his Auburn district for allowing him to represent them for the last 18 years.
"It has been an honor that I will always remember and hold close to my heart no matter what the future may hold," Hubbard said.
Hubbard's removal from office adds to ongoing political turmoil in Alabama involving GOP leaders in all three branches of government.
A House Judiciary Committee holds its first meeting Wednesday on calls to impeach Gov. Robert Bentley following a sex-tinged scandal involving a former aide. Chief Supreme Court Justice Roy Moore is suspended from office and faces possible ouster over accusations that he violated judicial ethics during the fight about same-sex marriage.
Hubbard was elected to the Alabama House of Representatives in 1998. As state GOP chairman, he spearheaded Republicans' 2010 successful offensive to win control of the Legislature for the first time in 136 years.
The Auburn Republican said he hoped the accomplishments of the Alabama Legislature during the six years under his leadership would not be overshadowed. Hubbard said he was proud of the legislature's record on education, job creation and other issues.
Prosecutors in closing arguments to the jury depicted Hubbard as a politician who put a "For Sale" sign on his office and used the power and prestige of his position to make money and benefit his businesses.
Defense lawyers argued the transactions involved legitimate business dealings or requests to longtime friends, and members of the Legislature must be able to earn a living.
Hubbard in his statement said it is "a scary and dangerous" precedent if it is, "impossible for citizen-legislators to serve in public office."
"I now take leave of the political arena with my head held high and with eternal thanks for the unconditional love of my wife, Susan, and Clayte and Riley, the two fine young men we have raised together," Hubbard said.