How to make summer school great again? Give a class on Trump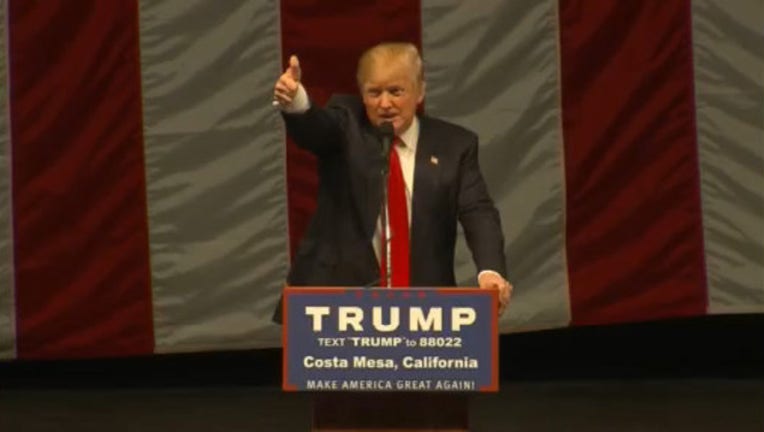 article
SAVANNAH, Ga. (AP) — Professor Robert Smith covers a lot of ground teaching American government, yet recent class discussions ranging from the electoral college to minority rights have kept returning to the same subject: Donald Trump.
So this summer, Smith plans to cede the spotlight to the billionaire who's shaken up presidential politics. He's created a syllabus for what's essentially Trump, the college course.
Next week, students at Savannah State University will begin taking the three-credit-hour course on "The Trump Factor in American Politics." They will study Trump's biography, read excerpts from his best-seller "The Art of the Deal," dissect some of his more controversial proposals and delve into how Trump became the presumed Republican nominee.
"There is something surreal, I suppose, about having developed a class on Donald Trump," Smith said Monday while grading final exams and finalizing his plans for teaching Trump.
It's not surprising that somebody would teach a college class on Trump, said Dan Gibson, spokesman for the American Political Science Association, though he wasn't sure whether similar courses were being offered elsewhere.
Savannah State, a historically black campus of about 4,900 students, might seem like an unusual fit.
"Certainly my students were not fans of Trump's," Smith said. "I think that's probably fair to say across the board."
Smith said wants students to take an objective look at why Trump has outlasted more traditional GOP presidential contenders. And while there will be discussion of Trump's more controversial plans — such as barring noncitizen Muslims from entering the U.S. — Smith said his students will also consider whether Trump's business experience has prepared him for "compromises and understanding the interests of other parties in negotiations."
"I think what students will be discovering," Smith said, "is there are some of elements about Donald Trump that will be surprising."