Horse found dead with gunshot wounds in pasture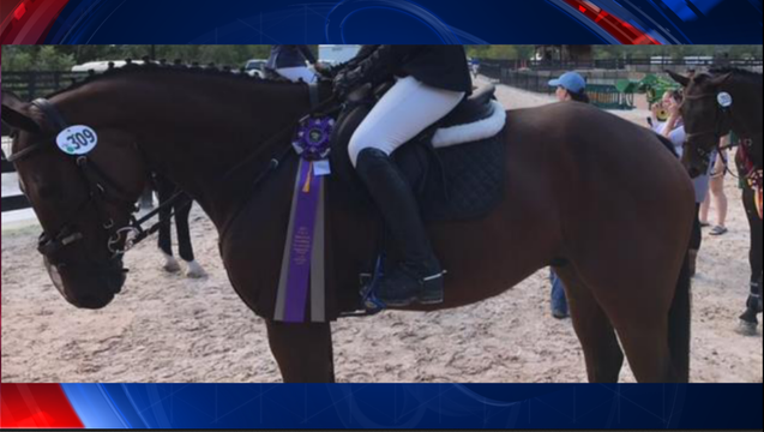 article
CHEROKEE COUNTY, Ga. - Authorities are investigating after an 8-year-old Irish Sport Show Horse was found dead with a gunshot wound to the head, according to the Cherokee Marshal's Office.
The horse was found dead at 8 a.m. on Friday in a pasture at The Stables at Union Hill, which is a boarding facility.
The Cherokee Marshal's Office is currently investigating this as an animal cruelty case.
Officials are requesting the public's assistance in this case. If anyone has any information regarding this case, please contact the Cherokee Marshal's Office at 678-493-6203.
The owners of the horse are offering a reward of $15,000 for information leading to an arrest and conviction of person(s) responsible.