Black bear spotted sniffing around dumpster at Holly Springs Police Department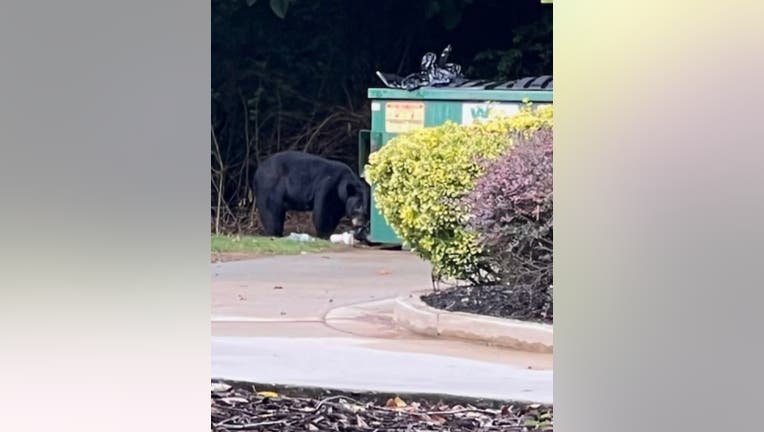 article
HOLLY SPRINGS, Ga. - A black bear was spotted hanging out near a dumpster in the parking lot of the Holly Springs Police Department Monday.
The officers posted about the sighting on social media to warn residents about approaching it.
FOX 5 has received quite a few reports of black bear sightings across Georgia this summer.
BLACK BEAR SPOTTED IN JOHNS CREEK, POLICE SAY
'GUESS WHO'S BACK?': BLACK BEAR SPOTTED AGAIN IN ROSWELL NEIGHBORHOOD
According to the Georgia Department of Natural Resources, there is a healthy population of black bears in North Georgia and central Georgia.
What to do if you encounter a bear
The Holly Springs Police Department shared the following three safety tips to keep in mind if you ever find yourself in the presence of a bear:
Stay indoors: Avoid contact with the wild animal, if possible, by getting inside as quickly as you can. Don't forget to grab your pet, too.
Keep a safe distance: They may look cuddly to you, but keep your distance from any bears you see. And never get between a mama and her cubs.
Secure all trash and food: To lower your chances of seeing a bear at all, try to keep the area you're in tidy and free of food. Make sure all trash cans and compost bins are closed securely and remove any bird feeders or pet food kept outside.