Hit-and-run suspect in custody after Cobb County SWAT situation
COBB COUNTY, Ga. - A suspect wanted for a deadly hit and run early Wednesday morning was taken into custody by a SWAT team and several police jurisdictions at his Cobb County home.
Christian Martinez, 26, of Acworth, was taken into custody at a home on the 5600 block of Bay Island Cay Road near Baywind Walk after a three-hour standoff. Police charged Martinez with driving with a suspended license and felony hit and run with other charges pending.
Police said this all start around 2:26 p.m. along Cobb Parkway north of Lake Acworth Drive. A father and son were heading north of Cobb Parkway near North Shores Road when their 2018 Dodge Caravan struck the right curb and bridge rail. The crash disables the van. When the driver, identified as 47-year-old Christopher Makin of Emerson, got out to remove debris from the roadway, police said he was struck by a tan 2010 Hyundai Sonata driven by Martinez.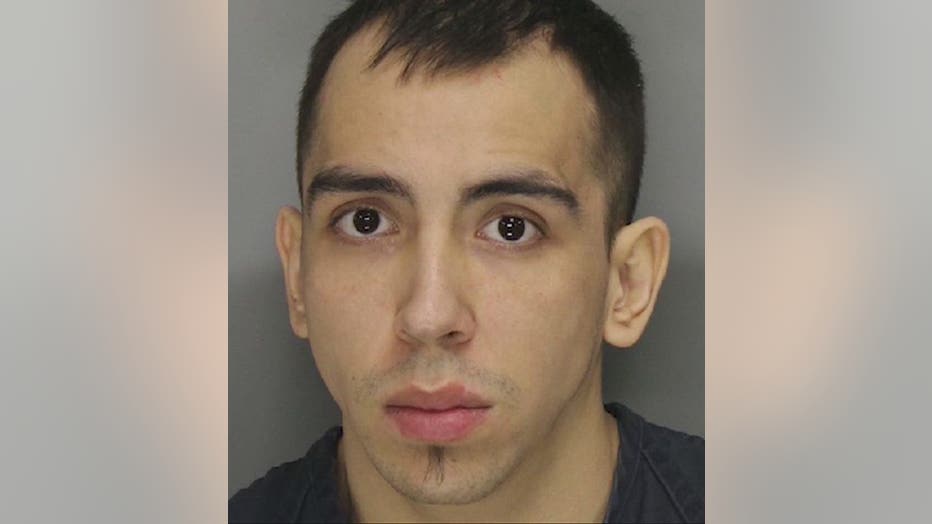 Makin was rushed to Wellstar Kennestone Hospital where he later died. Makin's 23-year-old son, Isaac Makin, was not injured.
Police said Martinez fled the scene and ended up at the home on Bay Island Cay Road.
Officers from Acworth and Cobb County police departments as well as the Cobb County SWAT team assisted in taking Martinez into custody because investigators believed there may have been a weapon in the home.
Several roads in the neighborhood were shut down for hours, but have since reopened.