'Hey little buddy': Arizona man arrested, accused of stalking a child
YAVAPAI COUNTY, Ariz. - An Arizona man is under arrest after deputies say he was stalking a little boy.
On June 24 around 6:30 p.m., the mother of a little boy reported that a driver of a red Ford Explorer drove by her home and tried to get him into the SUV.
She told Yavapai County Sheriff's deputies that it was the same person in the same car that reportedly told her son and his friends "you guys are gonna get kidnapped" two days earlier. He then followed her son home, deputies say.
After the initial report, deputies weren't able to find the suspect, identified as 35-year-old Michael Herren of Bagdad, Arizona.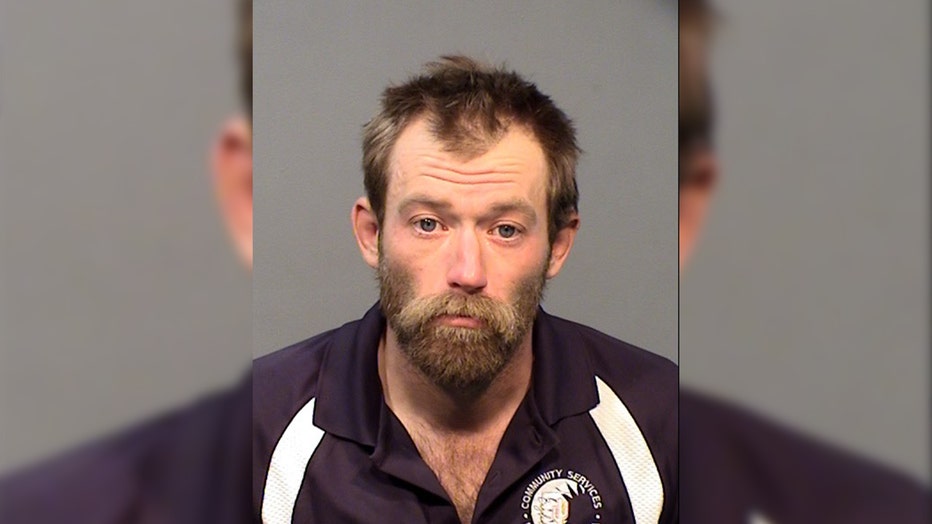 35-year-old Michael Herren of Bagdad, Arizona
But not long after the second report, deputies say, "The mother reported the suspect stopped his car and attempted to talk with her son again. The boy's brother witnessed the event and stated he heard someone inside the car say 'Hey little buddy' before the brother yelled at the boy to run."
That's when their mother got into her car to follow Herren, but wasn't able to get his license plate because of how fast he was reportedly going. She eventually lost sight of him.
She was able to describe what he looked like to deputies, who then began looking for him.
"The boys confirmed the description. deputies spotted the vehicle on Campwood Road later that evening where they began following it. Once the vehicle came to a stop, the deputy approached the driver and informed him that YCSO had received report of a vehicle matching his speeding through town," deputies said.
He denied knowing anything about speeding.
Deputies took pictures of the car and texted them to the mother who confirmed it was the one she saw.
"Deputies returned to the suspect and advised him that he was being detained as he and his vehicle matched the description of a person who had been stalking a child," YCSO said.
Herren was placed under arrested and is accused of stalking, a felony.
Bagdad, Arizona is about two hours and 20 minutes from Phoenix.
Map of Bagdad, Arizona: