Hearing impaired football team defies all odds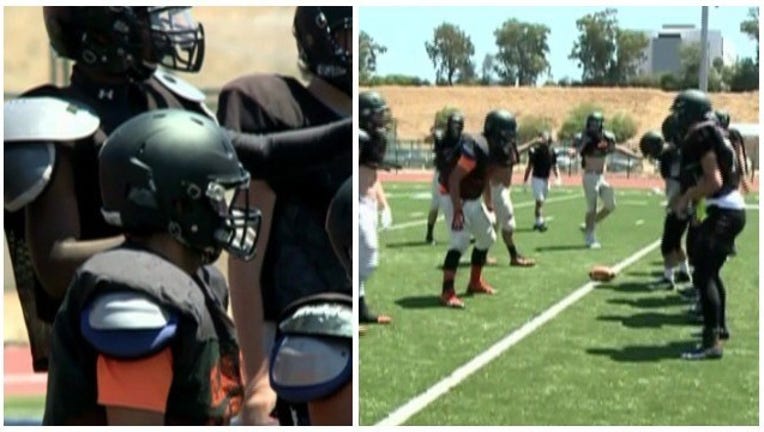 article
A truly inspirational football team…
For the athletes at the California School for the Deaf in Fremont, the players' love for the game overrides their inability to hear.
The entire team is hearing impaired and they are participating in the Playmakers Camp in Sacramento for the seventh year.
"They don't think we can communicate well. But we actually can. So we actually prove them wrong," said cornerback Matthew Bonales.
Former Oakland Raiders quarterback and leader of the camp, Greg Roeszler, says there is a bigger lesson to be learned and even their competitors enjoy playing them.
"Other players get to see how you overcome adversity and how you play beyond your limitations. And Fremont School for the Deaf is just an example of what you can do when your heart is in the right place," said Roeszler.
The school offers nearly a dozen sports programs including football, basketball, cheerleading and baseball. 
APP USERS: Click here to view the photo gallery.