Teen shot to death at Gwinnett County apartments, police investigating
GWINNETT COUNTY, Ga. - A Gwinnett County apartment complex's parking lot became a crime scene after a deadly shooting late Sunday night.
Officials with the Gwinnett County Police Department told FOX 5 that at around 10:45 p.m. Sunday, officers in the county's West Precinct were called to the 1300 block of Graves Road after reports of a shooting.
At the scene, the officers found an 18-year-old dead from a gunshot in the complex's parking lot.
Homicide and Crime Scene Investigation units arrived at the scene to look for evidence and possible leads to what started the deadly violence. 
"Several witnesses were located here and are actively being interviewed by detectives, but we have no suspect information to go on at this time," Sgt. Ashley Wilson said.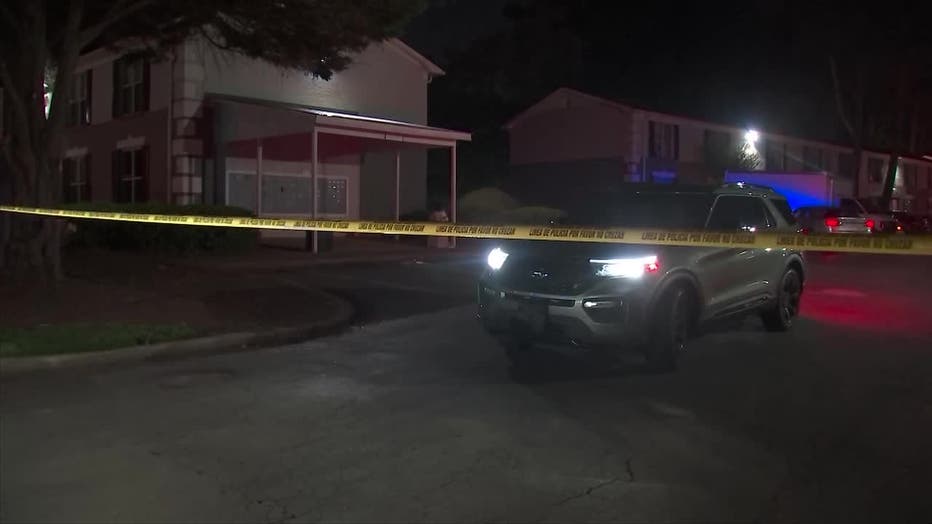 Investigators have not released the name of the teenage victim and say that the motive for the shooting is unclear at this time.
If you have any information that could help with the investigation, call Gwinnett County detectives at (770) 513-5300 or Crime Stoppers at (404) 577-TIPS (8477).