Giuliani says he 'does not contest' he made false statements about Georgia election workers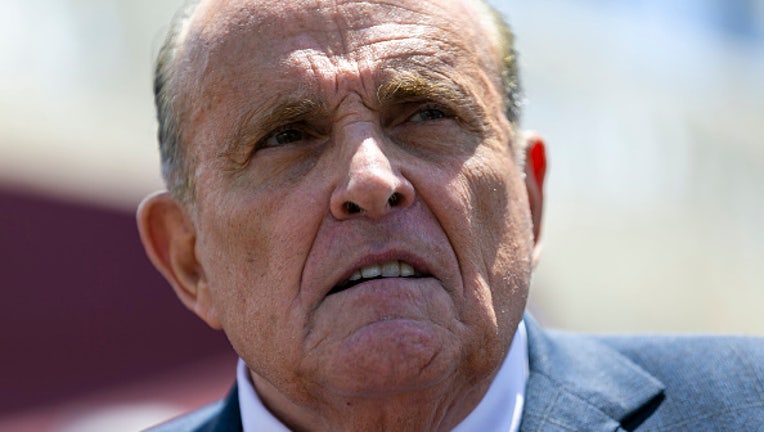 article
ATLANTA - Former Trump lawyer Rudy Giuliani has reportedly conceded that he made false statements about two Georgia election workers, according to multiple sources. 
The concession was made in his latest court filing on Tuesday. But, Giuliani says he does not accept that his statements caused damage to the election workers and that his latest admission should not affect his argument that his statements about the 2020 elections are "constitutionally protected" by the First Amendment.
FULTON COUNTY ELECTION WORKERS ASK FOR 'SEVERE' SANCTIONS ON GIULIANI OVER DEFAMATION EVIDENCE
He also is not giving up the fight to dismiss the lawsuit.
"Mayor Rudy Giuliani did not acknowledge that the statements were false but did not contest it in order to move on to the portion of the case that will permit a motion to dismiss.

This is a legal issue, not a factual issue. Those out to smear the mayor are ignoring the fact that this stipulation is designed to get to the legal issues of the case," Ted Goodman, political advisor to Mayor Rudy Giuliani
The two election workers -- Ruby Freeman and her daughter Wandrea "Shay" Moss -- filed a defamation suit against Giuliani and the One America News Network in December 2021, accusing them of spreading false claims they had committed election fraud in the 2020 presidential election.
GEORGIA ELECTION WORKERS REACH SETTLEMENT TERMS WITH OAN
Giuliani accused Freeman and Moss of passing USB drives "like vials of heroin or cocaine" and a heavily-edited clip of security footage was widely circulated online as supposed proof.
It was later revealed that Freeman handed her daughter a mint. Freeman and Moss were cleared by Georgia's State Election Board in June.
Giuliani was called to testify during the special grand jury investigation last year into former President Trump's attempt to change election results in Georgia and is possibly facing indictment along with Trump. An announcement about the possible indictments is expected before Sept. 1. 
TRUMP ASKS GEORGIA SUPREME COURT TO QUASH SPECIAL JURY REPORT, DISQUALIFY FULTON COUNTY DA
Giuliani is also the former mayor of New York City and was once known as "America's mayor" after the terrorist attacks on Sept. 11.