Georgia woman celebrates 104th birthday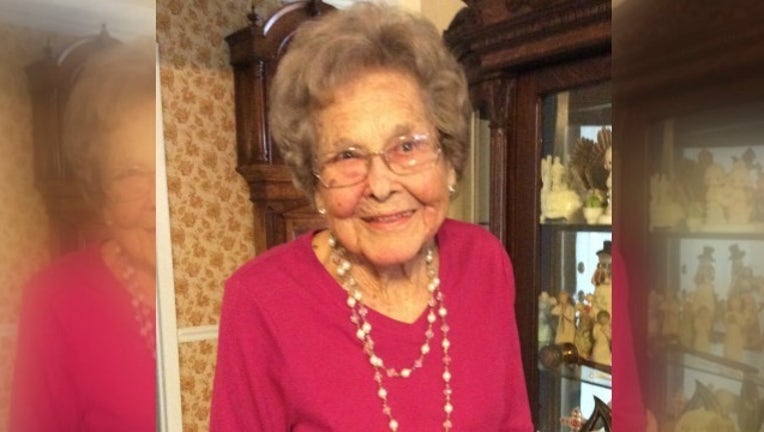 GAINESVILLE, Ga. - A Georgia woman is celebrating her 104th birthday on Wednesday. 
Elizabeth Askew Harrington, of Gainesville, was born on July 26, 1913. She is celebrating her milestone day with close family and friends. 
Harrington remains an active member of her church, Riverbend Baptist Church. Her family said she loves people and enjoys reading, shopping and visiting with her friends.
"She is a very happy and gracious lady," daughter Betty Hulsey told FOX 5. 
Four of Harrington's five children are living today. 
"My other siblings are Pat, Kay and John," Hulsey said. "We all live in Gainesville, and are very close." 
According to Hulsey, her mother lives with one of her siblings, but she's very "able and independent." 
Harrington's secret to living a long life is having a close relationship with God, close family support, staying active and maintaining relationships with people. 
"She is hardly ever idle," Hulsey said. "Always doing something and has a very positive outlook on life."