Georgia House OKs ban on state funds to 'sanctuary' campuses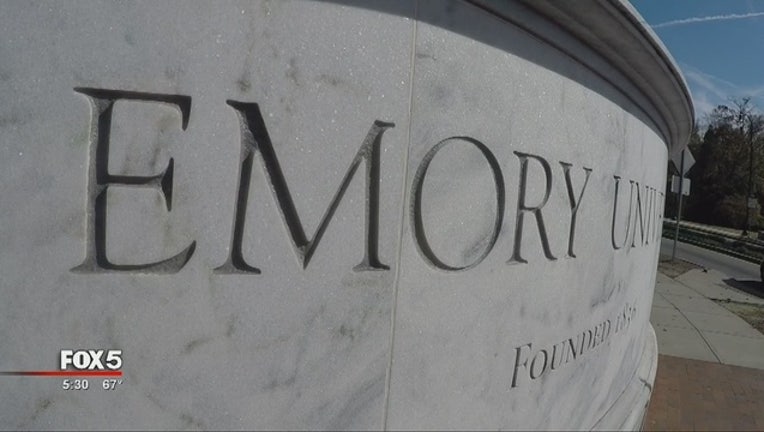 article
ATLANTA (AP) - Private colleges that don't cooperate with federal immigration authorities would lose state funding for scholarships and research under a bill approved by the Georgia House on Wednesday.
The majority-GOP chamber approved the bill by a vote of 115 to 55, sending the bill to the Senate which is also controlled by Republicans.
A number of colleges and universities across the country have embraced the "sanctuary campus" label since President Donald Trump's election. Each school using the phrase defines it somewhat differently, but it's essentially a promise that the school won't provide information about students to federal authorities investigating immigration cases.
In Georgia, Emory University students petitioned the school for sanctuary status in November. No school in the state has announced plans to change its policies.
Rep. Earl Ehrhart, a Republican from Marietta who sponsored the bill, said he wants to ensure none do in the future. Ehrhart criticized opponents of his bill as sensitive "snowflakes," saying colleges can't pick which laws to follow.
"I don't really care to hear protestations of discomfort or fear," he said. "My admonition to those snowflakes is: I'll be more than happy to provide the pacifiers in the next budget."
State lawmakers in Alabama, Indiana and Pennsylvania have introduced similar bills withholding state funding to schools that don't cooperate with immigration authorities. Arkansas lawmakers rejected a funding ban proposed in that state.
The sweeping changes in immigration enforcement policies issued this week by the Trump administration have made this debate anything but abstract. The policies target for deportation any immigrant in the country without permission if they are arrested for just about any offense, are suspected of a crime or simply encounter an immigration official looking for someone else.
Immigration advocacy groups also are concerned about students with temporary permission to stay in the U.S. under a program known as the Deferred Action for Childhood Arrivals, or DACA. The administration has not said how long the program will continue. White House spokesman Sean Spicer said immigrants protected by DACA will be protected as long as they don't commit a crime or otherwise become a security threat.
Georgia Democrats argued that withholding state dollars will punish U.S. citizens who depend on state grants and scholarships to attend in-state colleges that may defy federal immigration authorities.
College administrators with access to endowments and other financial resources "might not be that concerned about the impact that withholding these dollars might have to their bottom line," but "students are not so fortunate," said Rep. Stacey Evans, D-Smyrna.
Officials at Emory, a private university outside Atlanta that began offering financial aid in 2015 to some students living in the country illegally, said this year that they aren't declaring "sanctuary" status. The school's statement said it will adhere to all state and federal laws, including those that make student records private. This means they won't share confidential student records with law enforcement without a subpoena.
___
Associated Press Writer Alicia A. Caldwell in Washington contributed to this story.