Georgia governor: Don't punish states that refused expansion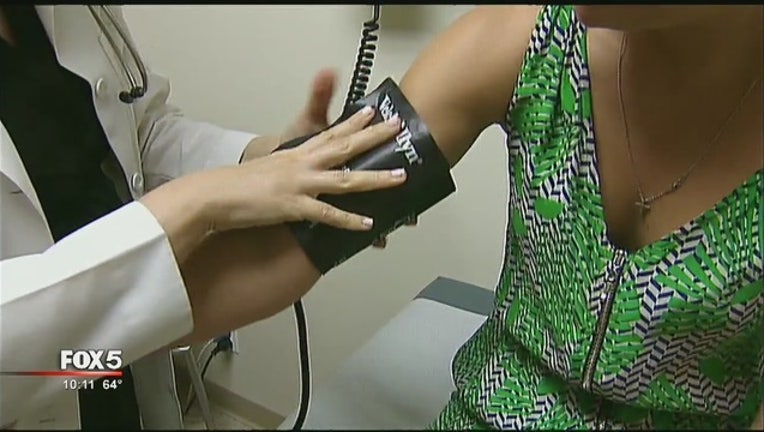 ATLANTA (AP) - Georgia's Republican governor said Wednesday that changes to federal health care law proposed by his party in Congress shouldn't "punish" the 19 states that refused to expand Medicaid coverage under the Affordable Care Act.
Gov. Nathan Deal said he's not certain yet that the package backed by congressional Republicans and the White House will do that. But he wants states that didn't expand, like Georgia, to be considered as the proposal moves toward a House vote, not just states that ultimately accepted broader Medicaid coverage offered under former President Barack Obama's signature health care law.
"What we're finding out is what I knew along: When you give somebody something for nothing, it's going to be very difficult to take it away," Deal said. "And that's what is happening in those states that expanded their Medicaid rolls."
Deal said he still doesn't regret refusing Medicaid expansion under the Affordable Care Act. He has argued that it was too expensive long term because the federal government committed to paying the entire cost of expansion for three years, before dropping to 90 percent starting in 2020.
Deal's administration hasn't released any estimates on the effect of House Republicans' plan in Georgia since Monday's release of a report from the nonpartisan Congressional Budget Office. But it's clear that the plan will mean less federal money for states over time.
The report said the GOP plan would lead to 24 million Americans losing health care coverage over the next decade, without providing details for individual states. Based on Georgia's population and current Medicaid enrollment totals, it's reasonable to estimate that 450,000 people would be without private health insurance and 300,000 people could lose Medicaid coverage by 2026, said Bill Custer, a professor of health administration at Georgia State University.
Under the proposed health care bill, states would be reimbursed a fixed rate per Medicaid enrollee rather than a percentage of a state's total expenses. The per-enrollee would be locked in, and Georgia's current figure is among the lowest by state.
"Medicaid spending determines which state's budget is going to be most harmed by this, and it's going to be a state like Georgia," Custer said.
With fewer federal Medicaid dollars, Custer said, the state will have to decide on cutting benefits, lowering the number of people eligible or finding state tax dollars to fill the gap.
Laura Harker, a policy analyst at the left-leaning Georgia Budget and Policy Institute, said the result will be hospitals struggling to treat more people without insurance who turn to emergency rooms, particularly in rural areas that generally serve older and poorer patients.
The GOP's plan would create age-based tax credits for insurance premiums, rather than federal subsidies based on income and local insurance premiums costs that are part of current health care law. But the CBO report says the credits will give less help to low-income and older people than subsidies.
The Georgia Hospital Association is concerned about hospitals' ability to handle increased uninsured patients, said Earl Rogers, the organization's president.
"Unless Georgia's patients have access to affordable health insurance, which provides adequate reimbursement for critical services, including emergency and trauma care, diagnostic and treatment services, and preventive and specialty coverage, our hospitals will be unable to continue to meet the needs of their communities," Rogers said.
Deal said Wednesday that he feels governors' concerns are being heard. Some of Georgia's congressional Republicans already are asking for changes, arguing that the Medicaid proposals put states that didn't expand at a disadvantage.
"We stood firm and we didn't expand our Medicaid rolls, and now we're looking at caps while other states would still be allowed to expand until 2020," said U.S. Rep. Barry Loudermilk, a Republican from Atlanta's northern suburbs.