George W. Bush delivers pizzas to federal workers, calls for end to government shutdown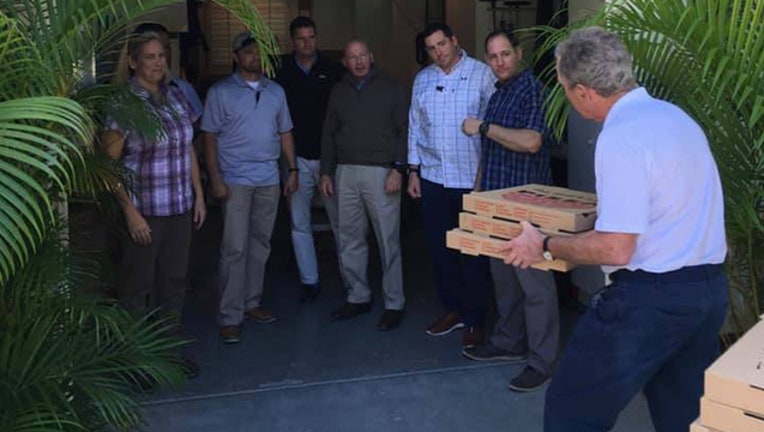 article
Former President George W. Bush delivered pizzas on Friday to federal workers who aren't being paid but still on the job due to the ongoing government shutdown.
Bush posted a photo of him making the delivery on Friday afternoon on social media and called for an end to the shutdown.
"It's time for leaders on both sides to put politics aside, come together, and end this shutdown," Bush wrote.
The call to end the nearly month-long shutdown is notable, as Bush has gone out of his way since leaving office to stay out of the day-to-day political news cycle.
Bush specifically singled out members of the Secret Service, who still travel with him and keep an eye on Bush and his residence in Dallas.
"Laura Bush and I are grateful to our Secret Service personnel and the thousands of Federal employees who are working hard for our country without a paycheck," Bush wrote in the caption. "And we thank our fellow citizens who are supporting them."
About 800,000 federal employees have either been furloughed or are working without pay during the shutdown. There are no immediate signs of progress to end the stalemate.
The partial government shutdown hit its 28th day on Friday, the longest in United States history.