GBI head to resign, expected to return to Cobb County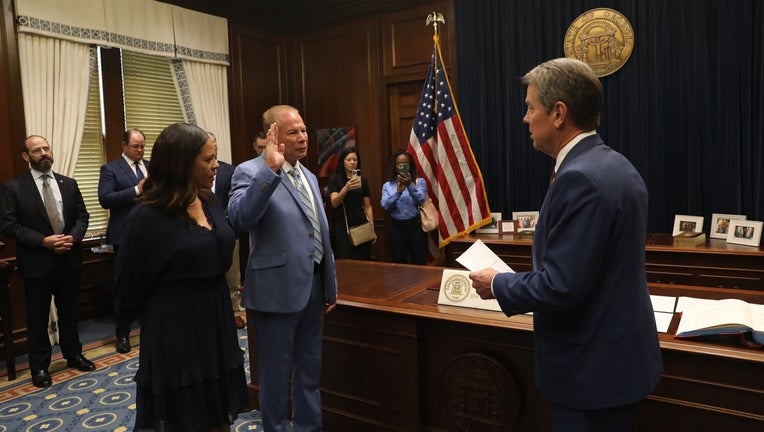 article
ATLANTA - GBI Director Mike Register is resigning and returning to Cobb County as public safety director, a job he once held.
Register has spent 30 years in public safety. His long resume in law enforcement includes working for the Cobb County Sheriff's Office as well as serving as the chief of police for Cobb and Clayton counties. During his time in Cobb County, he focused on improving relations between county police and a rapidly diversifying community. Register in 2019 was promoted to public safety director in Cobb County, overseeing police, fire and emergency management. Register stepped down from the public safety director's position after only four months in 2019, saying he needed to move out of state for personal reasons.
Register returned to Georgia, becoming assistant chief of the Cobb County Sheriff's Office, which oversees the jail, guards, courts, and serves warrants in the county of more than 750,000 people.
Register previously also served as an executive for a military contractor. He spent 23 years in the U.S. Army as a Special Forces engineer and Special Forces medic, including two combat tours in Afghanistan.
Register was sworn-in as the head of the 950-employee GBI in August 2022. Register replaced Vic Reynolds, who was sworn in as a Superior Court Judge in Cobb County.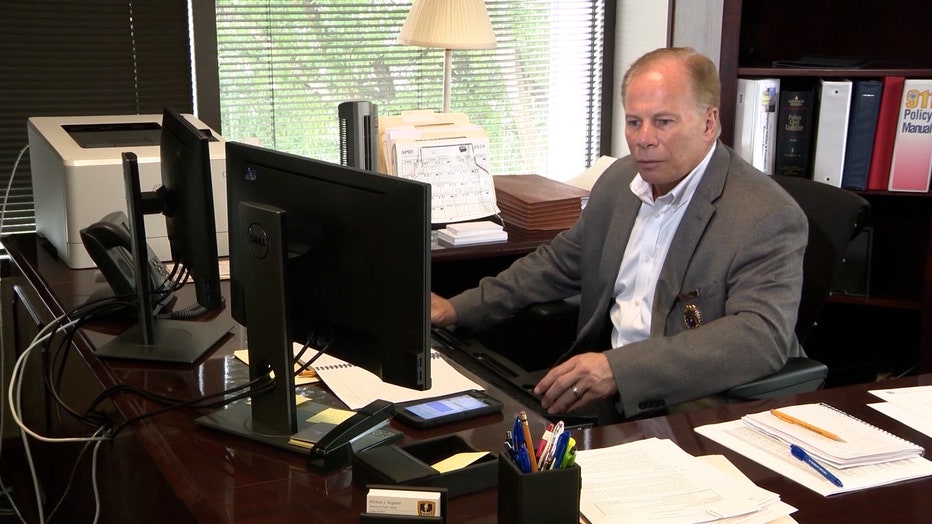 The Cobb County Board of Commissions is expected to make it official next Tuesday during its regular meeting
"It has been an honor to be the director of the GBI and serve under one of Georgia's greatest governors, Brian Kemp," Register wrote. "I leave a great law enforcement agency with some of the most dedicated and competent professionals I have ever worked with. I look forward to leading the tremendous men and women who make up public safety in Cobb County and once again serve a great community."
Register returns following a 30-year career in public safety that included being the assistant chief of the Cobb County Sheriff's Office, Public Safety Director for Cobb County, chief of police for Cobb County, and chief of police for Clayton County. During his tenure with Cobb County, Register was lauded for his attention to community policing and his tireless effort to connect with various groups.
"We are thrilled that he has agreed to come back and lead Public Safety in Cobb," said Chairwoman Lisa Cupid. "We are making tremendous strides in public safety, and it will be a tremendous benefit to our citizens to have a director who has already forged relationships in the community and has a deep understanding of the opportunities we have as a county."
Gov. Brian Kemp, who appointed him to head the GBI released a statement reading:
"I greatly appreciate Director Register's service in this vitally important public safety role for our state, and we wish him and his family well in their next chapter. The Georgia Bureau of Investigation and its future success will continue to be a top priority of my administration as we work to keep Georgia families safe and support our local law enforcement partners across the state."
Register will stay in his post through the end of July. His successor will be named at a later date.