Funeral to be held for father, four children stabbed to death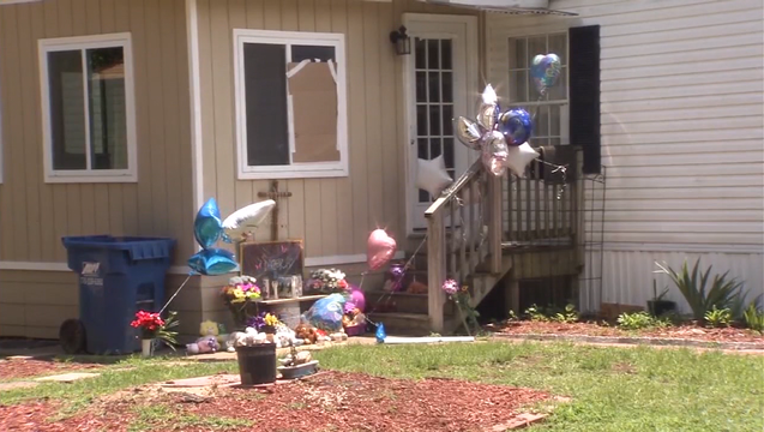 GWINNETT COUNTY, Ga. - A Gwinnett County father and his four children will be laid to rest this week after being stabbed to death last week. Police say the mother is charged with their deaths. 
Funeral services will take place Thursday for Martin Romero Mora, 33, and his kids Isabela Martinez, 10, Dacota Romero, 7, Dillan Romero, 4, and 1-year-old Axel Romero. A funeral mass will be held at 7:30 p.m. Thursday at St. Lawrence Catholic Church in Lawrenceville. A visitation will take place Wednesday evening from 5 to 9 p.m. at Byrd and Flanigan Crematory and Funeral Service. 
According to police, the victims were found at their home on Emory Lane in the Loganville area last Thursday, July 6. A fifth child, identified as Diana, survived the attack and is recovering at Children's Healthcare of Atlanta. 
Isabel Martinez, 33, was arrested and charged with six counts of aggravated assault, five counts of murder, and five counts of malice murder, according to the Gwinnett County Sheriff's Office. Martinez is also covered by an immigration hold order issued by U.S. Immigration and Customs Enforcement.
Early indications are that a knife was used in the attack, though a medical examiner will make the final determination about the cause of death, police said. 
Martinez appeared in court last Friday, where she was seen grinning during the hearing. As the judge talked about the case against her, Martinez held her arms open and swayed back and forth. At one point, she held her hands together in a prayer position and nodded at the cameras.
MORE: Woman accused of killing husband, 4 children behaves oddly in first court appearance
Martinez continued making a scene, getting up from her seat, laughing and giving the camera two thumbs up. At one point, the judge said to Martinez, "Ma'am I'm going to ask you to cut out the displays for the camera. It's probably not good or to your benefit." 
Martinez refused an attorney, despite the judge's recommendation. She's expected to remain in the Gwinnett County Jail without bond. Her preliminary hearing is set for Thursday, July 20 at 8:30 am. 
Neighbors said the family had just moved into the area about five months ago and they seemed normal, but some said Martinez recently fell into a deep depression after the death of her father.