Dozens gather to remember loved one murdered in so-called 'lovers quarrel'
SPALDING COUNTY, Ga. - Family and friends gathered in Flovilla Sunday afternoon to remember a 22-year-old killed on Monday after what police are calling an apparent lovers quarrel in Spalding County.
The Spalding County Sheriff's Office says Johnathan Gilbert better known as Tyler was shot and killed here along Dobbins Mill Road on July 3. His family says he was loved by many and will be dearly missed
"I have a hole on my soul and in my spirit that won't never be filled," Tyler's mother Monica Gilbert said.
Dozens of family members and friends gathered in Flovilla, Georgia to remember 22-year-old Jonathan Gilbert, better known as "Tyler."
Heartbroken family members were surrounded by dozens of people who came out to Indian Springs State Park to remember Tyler. His family says he loved to fish and had just been baptized.
"My little 'Ty bug' was so loved by everyone he met he had an infectious smile and just big huge blue eyes. He was really trying to turn his life around, and he's left a hole in our hearts for sure," Tyler's grandmother, Pamela Eisenberg, said.
Family members say Tyler had moved to Texas, but was back in Georgia to take care of a ticket he couldn't settle online. He was staying at a friend's house on July 3 on Dobbins Mill Road in Griffin when Spalding County deputies say three people egged that home. That's when deputies say Tyler went outside to confront the group, and was shot.
Deputies say there was an ongoing lovers quarrel, but Tyler's family says he was trying to protect the home.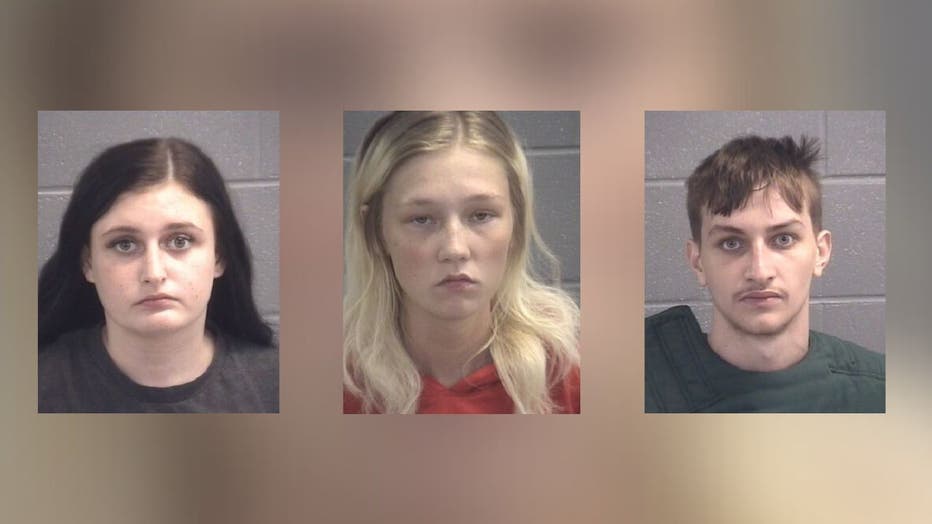 Sydney Maughon, Jeremy Munson, and Mackenzie Davenport were taken into custody. The trio was charged with malice murder.
"What I'm going through right now no parent should have to go through no mother no father," Gilbert said.
As Tyler's family begins to move forward without him, they have one message for young people in the community.
"It's just senseless," Eisenberg said. "And I say, you know, just put the guns down and talk to each other."
"The youth in this generation today think this is the game of life, and it's not. This is real, there's real pain and real sorrow," Gilbert added.