Florida manatee dies after 'heightened' sexual encounter with his brother, aquarium says
SARASOTA, Fla. - A manatee in Florida died "unexpectedly" after a "heightened" sexual encounter with his brother, a marine lab confirmed on social media. 
Mote Marine Laboratory and Aquarium in Sarasota shared the news back in April that one of their manatee residents Hugh passed away unexpectedly. They didn't release specific details about Hugh's death, only that he showed a change in his behavior. 
Now, Mote clarified this week that the change in behavior came after engaging in "natural, yet increased, mating behavior" with his brother, Buffett. Hugh and Buffett are the only manatees in the world who participate in "voluntary, detailed behavioral research designed to aid manatee conservation," according to Mote. The two manatees have lived together for 27 years. 
This marked the first time Mote observed this heightened mating behavior between Hugh and Buffett, the marine lab wrote on social media. 
"However, each year, like other male manatees in both the wild and in managed care, Hugh and Buffett would exhibit approximately two months of seasonal behavioral changes including, but not limited to, an increase in sexual behavior," Mote said.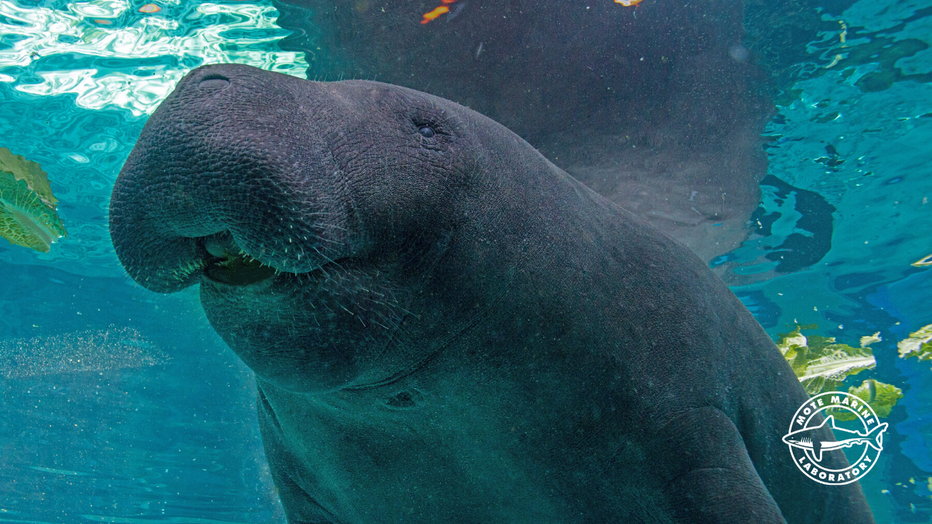 Photo: Mote Marine Laboratory & Aquarium
Throughout the day, the manatees were under increased observation. They were initiating and mutually seeking interactions from each other throughout the day, but there were no signs of discomfort or distress that warranted intervention from staff. 
Because of their heightened behavior, Hugh and Buffett were distracted, rather than physically separated. Mote said separation has previously caused anxiety and other negative effects in both manatees. 
"In an effort to redirect the manatees' attention and decrease undesirable behaviors, animal care staff used positive reinforcement tools such as high value rewards and enrichment that had previously been successful," Mote said. 
MORE ANIMAL NEWS: 
Hugh suddenly became unresponsive at the bottom of the pool in his habitat, according to the necropsy report from the Florida Fish and Wildlife Conservation Commission. The animal care team responded immediately, and determined he had died. 
FWC led the necropsy of Hugh "because of our expertise in manatee pathology and resources to conduct manatee necropsies," a spokesperson told FOX 35 News. 
The report states Hugh's probably cause of death was natural, but significant findings include a torn colon and blood clots, among others. The colon tear – a 14.5-centimeter-long tear in the ventral wall – was caused by "conspecific penetration," according to the FWC. 
"Thank you for your continued support during this heartbreaking time," Mote wrote on Facebook. "Our Mote family continues to mourn the loss of Hugh, and we know you do, too. Your kind words and meaningful memories of Hugh are truly appreciated."