Florida deputies: Stop calling us about manatee sex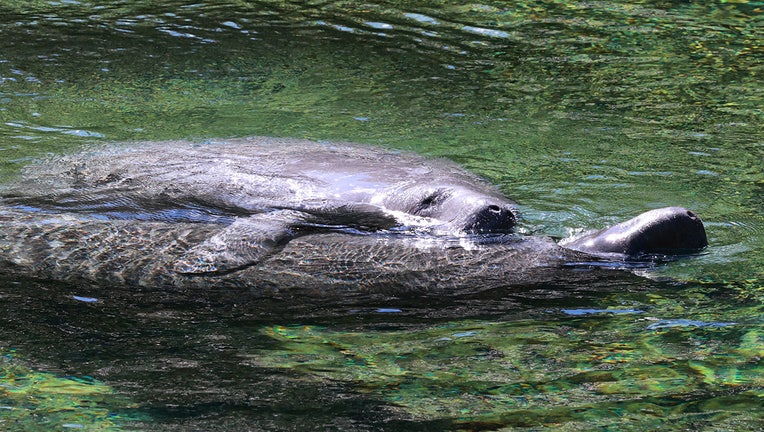 article
ST. PETERSBURG, Fla. - It's a very Florida problem.
Deputies in Pinellas County have asked citizens to stop calling them about the hoards of flailing manatees in the canals and shorelines of the Gulf Coast communities. The sea cows are not in trouble, the agency explained in a social media post; in fact, the manatees are just doing their thing.
"We can assure you they are more than fine," the post stated. "Manatees actually mate in herds like these and often they are near the shore."
Manatees normally glide slowly and quietly through the water around Florida, occasionally sticking their snouts up for air and leaving trademark swirls in the water with their wide, flat tails. It's easy to miss them, despite their large size.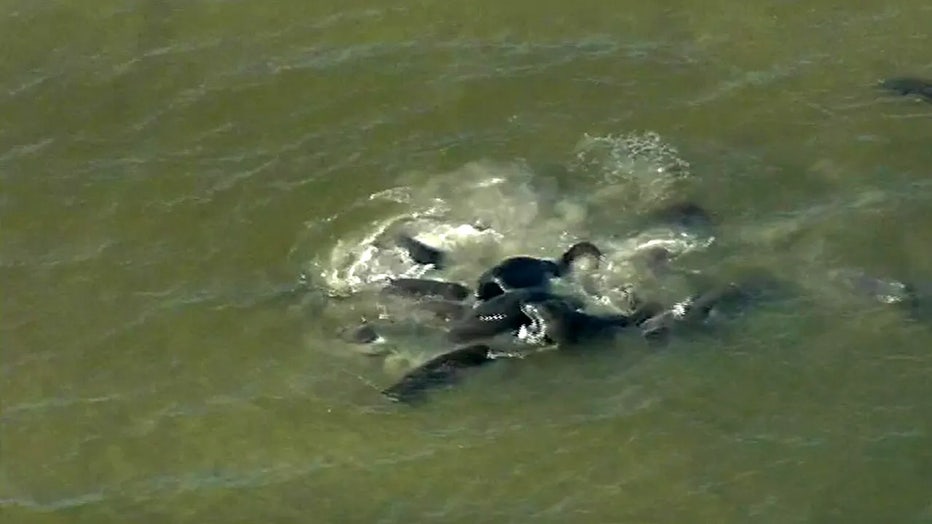 This herd of mating manatees slowed traffic along Tampa's Courtney Campbell Causeway back in 2019. (FOX file image)
The creatures do not pair for life so it's not uncommon for several males to pursue a single female, often aggressively. That leads to manatees splashing and thrashing in large groups that often draw curious, and sometimes concerned, onlookers. 
The manatee mating groups are more common in the summer months and "there's no need to call," the sheriff's office continued. "They are a-okay."
In fact, it's best to just stay back and leave the manatees alone – and not just because it's dangerous to intervene. Touching or disturbing manatees is actually illegal in Florida.
The last few years have been rough on Florida's manatees. More than 1,000 manatees died in 2021, the most ever recorded in a single year. Up to the middle of March of this year, the Florida Fish & Wildlife Conservation Commission said more than 2,000 manatees had died.
PREVIOUS: Researcher says human interaction is one of the biggest threats to manatees
In addition to the boat strikes that leave manatees scarred or fatally injured, thousands of the sea cows have starved to death.
Harmful algae blooms wiped out the sea grasses that manatees eat, forcing the state to dump hundreds of thousands of pounds of lettuce into the waters where the manatees congregate during the winter in hopes of keeping them alive.
FWC is working on getting an accurate count of Florida's manatee population by fall, which is estimated at about 7,500 across the state.