Flood Surges Through San Antonio Park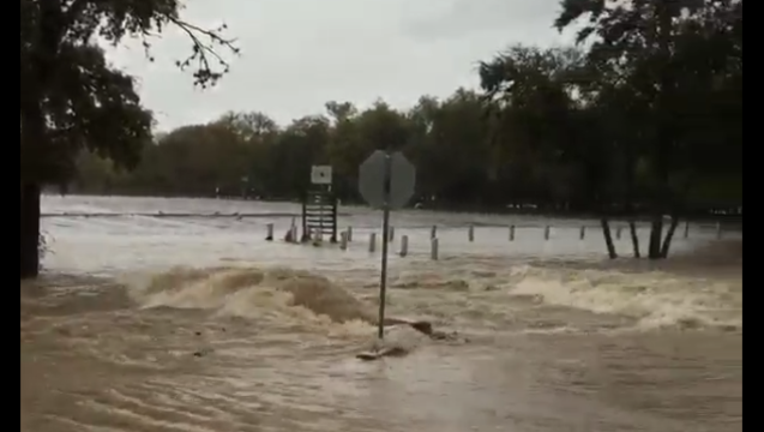 SAN ANTONIO, Texas - Texas was already experiencing disastrous flooding on Saturday, when the remnants of Hurricane Patricia moved into the area, dropping even more rain.
The flooding washed out roads, washed away cars and even derailed a freight train. Footage shows flood waters rushing through Raymond Rimkus Park in Leon Valley, San Antonio.