First responders spend night, eat free at Houston-area Buc-ee's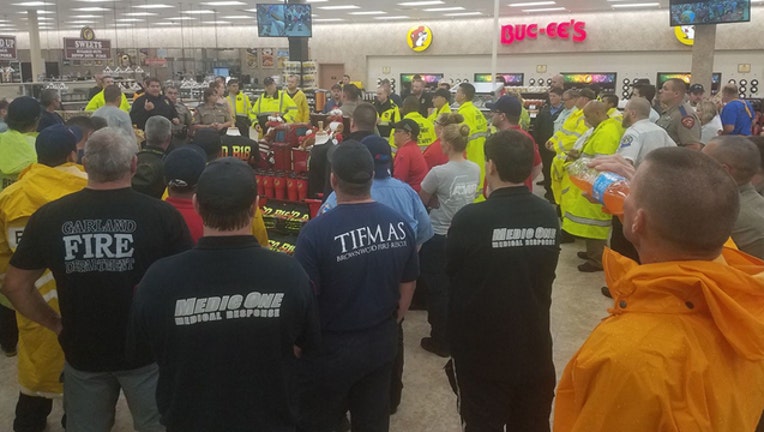 A Buc-ee's outside of Houston allowed first responders to eat for free and spend the night outside.
The Katy, Texas location was set to have its grand opening on Monday but that was postponed due to Hurricane Harvey. Instead, the location wound up opening its doors to police, fire, national guardsmen and other officials working Harvey relief efforts.
Buc-ee's said it was the least they could do for the people who have "put their lives on hold to rescue, secure and provide assistance for the community."
State Trooper George Walter Greenway IV wrote on Facebook, "Buc-ee's just let emergency personnel in to stay the night. And we can eat and drink on Buc-ee's. So everyone Thank Buc-ee's for us."