Firefighters contain apartment fire in Norcross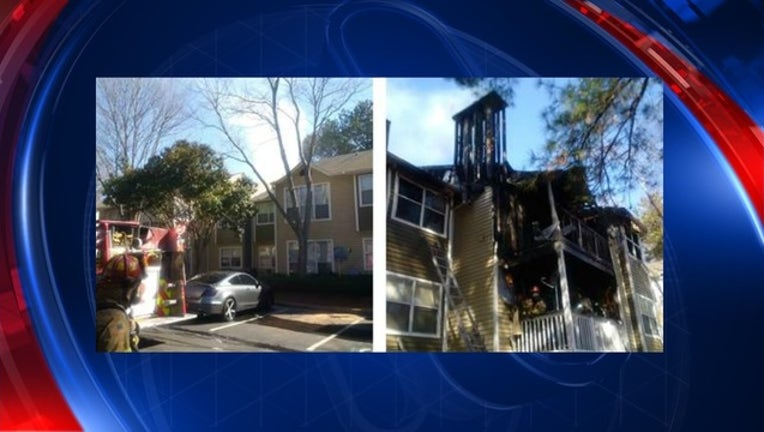 GWINNETT COUNTY, Ga. - A dog was killed and heavy damage was caused to an apartment unit following fire caused by the combination of smoking and a medical oxygen hazard. according to the Gwinnett County Fire Department.
Firefighters responded at 9:58 a.m., to a report of an apartment fire at the KRC Reserve Apartments, located in the 500 block of Hunters Club Lane in Norcross.
Crews arrived to a fire in a top floor apartment of multi-family building.  Flames were already in the attic directly above the fire apartment and also lapping into the unit below from the exterior, according to officials.
Firefighters quickly deployed attack hose lines and operated in the offensive-mode, rescue priority to control the blaze and conduct a primary search.
The building was evacuated until the incident was declared under control and residual smoke was cleared.  
Firefighters say the blaze caused heavy fire damage to the unit of origin and minor fire damage in the exposure unit below.  A dog inside the fire apartment did not survive, according to officials.
According to the Fire Investigator, the blaze appears accidental and was sparked by the combination of smoking and a medical oxygen hazard in the origin apartment.  The Red Cross was contacted to assist two families displaced due to the damage.  The scene was turned over to management at the complex.
NEXT ARTICLE: Fire causes extensive damage to Dacula home