Firefighters: body found in burned up trailer home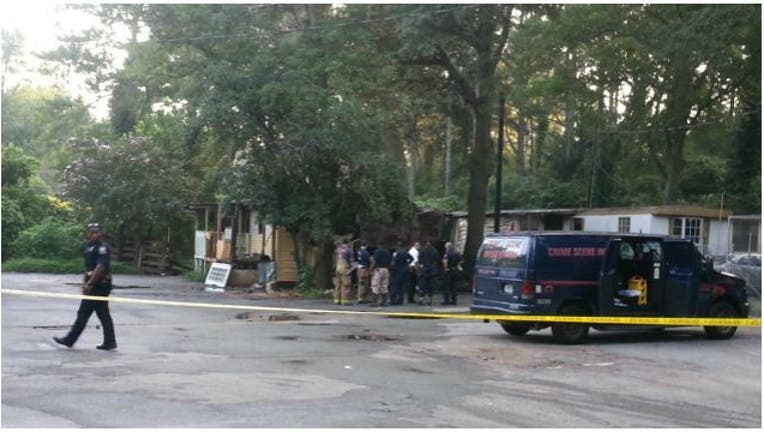 article
Atlanta firefighters called in homicide detectives Tuesday after finding a body inside a burned mobile home.
Firefighters said they found one person dead inside a burned out trailer at Colony Square Mobile Homes off Jonesboro Road Southeast. 
When fire trucks arrived, the mobile home was completely engulfed in flames.  Firefighters were able to put the fire out quickly, but that was when they discovered someone dead just inside the trailer's front door.  The trailer was supposed to be vacant. 
"When we pulled up, we were not aware that there was anybody within the structure itself," said Battalion Chief Greg Shinkle.  "It wasn't until the fire was out and we were doing our overhaul that we actually found the victim." 
Fire investigators must still determine what sparked the flames while police work to identify the victim and whether the victim died in the fire or was dead before the fire began.