Firefighters battle back porch blaze in Gwinnett County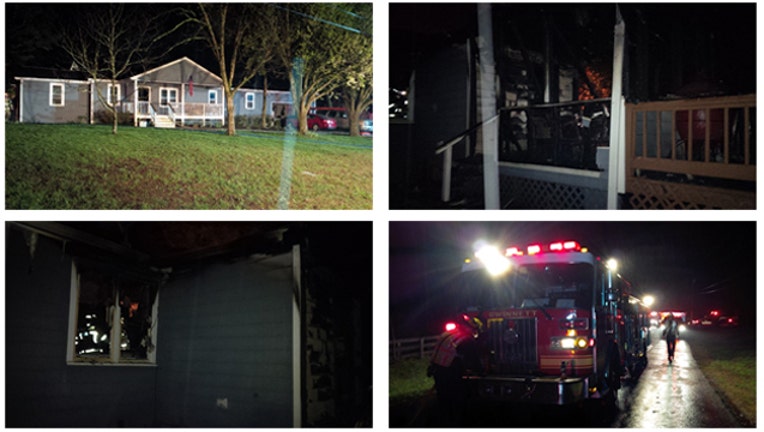 GWINNETT COUNTY, Ga. - A family in unincorporated Buford woke up early Sunday morning only to discover that the back porch of their house had caught on fire.
Firefighters responded to the home in the 1000 block of Island Ford Road at 5:29 a.m. after residence called 911 about the fire.
The occupants of the home had already evacuated, and firefighters were able to extinguish the fire before it consumed the house.
Officials said that the majority of the fire was contained to the back porch, though the home's kitchen also suffered moderate fire damage due to the fire. There was also moderate smoke damage throughout the house.
While there were smoke detectors near the area of the fire, they did not activate.
Investigators determined that the fire's origin was due to improperly disposed of ashes from a BBQ grill on the porch.
The occupants of the home, which include two adults, two children, and one dog, will be staying with family in the area.