Fire investigated as homicide following deaths of 2 children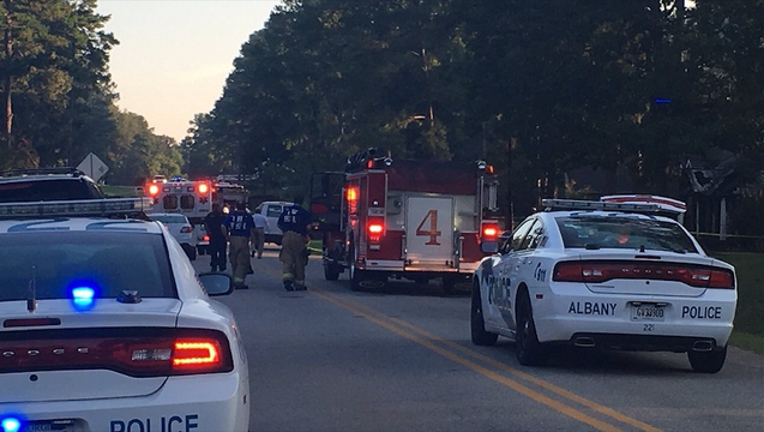 article
ALBANY, Ga. (AP) — Prosecutors say a house fire in southwest Georgia is being investigated as a homicide after two children died.
District Attorney Greg Edwards said the unidentified 6-year-old girl and 7-year-old boy died Wednesday following the early morning blaze in Albany.
Prosecutors confirmed that the girl was killed in an attack before the fire.
Edwards says the cause of death of the boy, who died at a hospital, remains unclear. However, prosecutors say he was injured before the blaze.
Investigators also say that a 10-year-old boy was found injured but alive in the trunk of a car at the home.
Edwards says the children's 54-year-old grandmother was gravely injured in the home, but survived.
Prosecutors say the children were visiting from Florida.
The investigation is ongoing.