FBI Atlanta asking for help to identify Sandy Springs bank robber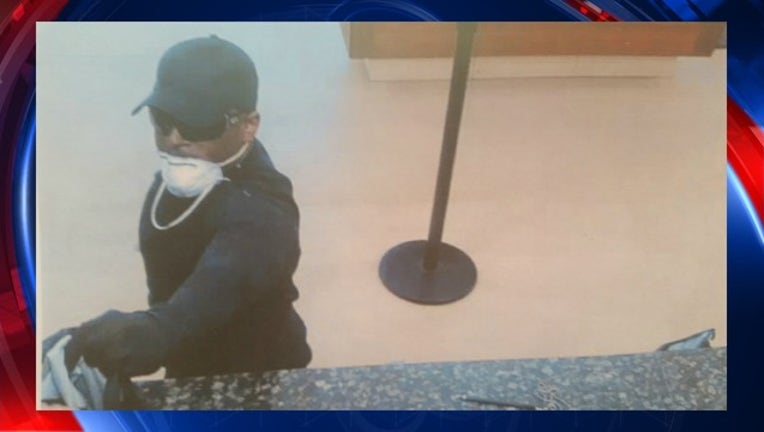 article
FULTON COUNTY, Ga. - FBI Atlanta is asking for help to identify a suspect responsible for a December bank robbery in Sandy Springs.
The robbery occurred on December 28, 2016 at 4:26pm. The suspect entered the Wells Fargo Bank at 124 Glenridge Point Parkway. The suspect announced a robber while brandishing a silver semi-automatic handgun.
After grabbing money, the robber fled on foot.
Police say the robber is a black male in his mid to late 30's. He is 5'5" and weighs 155lbs. The suspect has a thin build, low hair style, and was wearing all black clothing, a black baseball hat, gloves, and a white surgical/dust mask over his face.
This case is being worked by the Sandy Springs P.D. and the FBI Atlanta Field Office.
Anyone with information in this matter should contact Crime Stoppers Atlanta at tel. (404) 577-8477.