Family of former Gwinnett County inmate files suit against medical contractor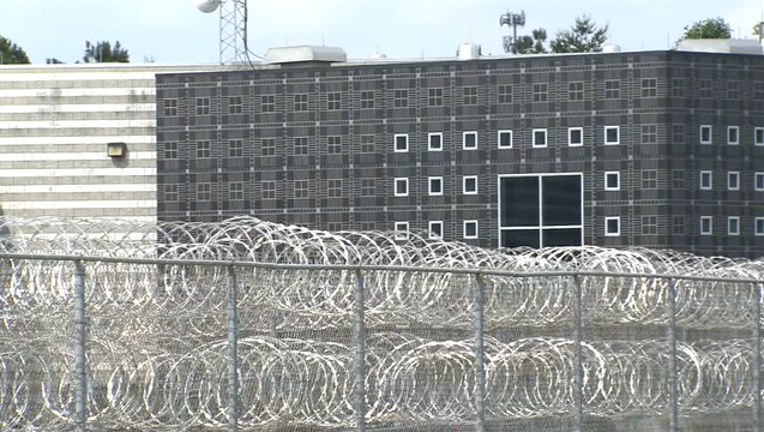 article
GWINNETT COUNTY, Ga. - The family of a second man who died after being an inmate at Gwinnett County Jail is also suing the contractor who once provided medical services for inmates.
Jordan Davidson was one of eight deaths investigated by the FOX 5 I-Team in the space of just 13 months.
According to the family's lawsuit, medical provider NaphCare failed to diagnose a tumor on Davidson's spine, even though he had complained for months about what the lawsuit called serious symptoms.
This follows another lawsuit filed in April by the family of Deion Strayhon. 
FULTON COUNTY COMMISSIONERS UNANIMOUSLY VOTE TO EXTEND MEDICAL CONTRACT FOR JAIL DESPITE COMPLAINTS
They accuse NaphCare of ignoring stomach issues that led to his death in the jail.
The Gwinnett County Sheriff said NaphCare is no longer the jail medical contractor. 
The company has not responded for comment on either lawsuit.
EDITOR'S NOTE: This article has been updated to reflect that Davidson died after being an inmate in Gwinnett County at the request of the Gwinnett County Sheriff's Office. GCSO says that Davidson was housed in the Gwinnett County Jail on Jan. 6, 2021. On June 4, he was transferred to Northside Hospital Gwinnett by the sheriff's office. On June 29, he received an Own Recognizance (OR) Bond on all his charges. On Jan. 9, 20221, Davidson died while at Northside. He was not an inmate at the time of his death, according to GCSO.