Lawsuit: Jail medical contractor ignored treatable illness that led to inmate's death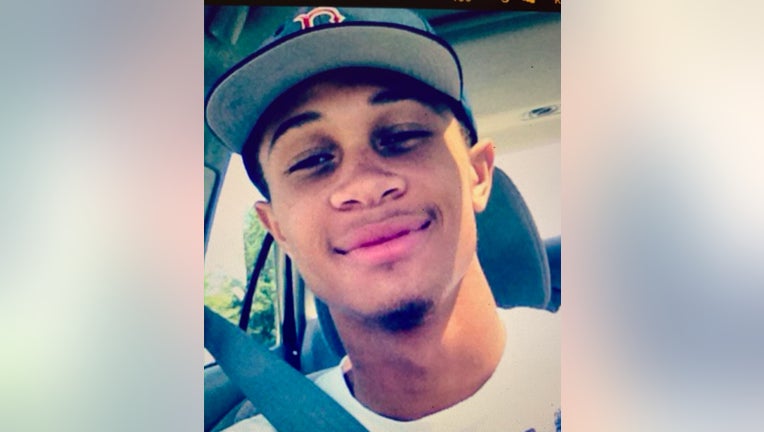 article
GWINNETT COUNTY, Ga. - Two years after a Gwinnett County inmate died from a bleeding ulcer, Deion Strayhon's family filed a wrongful death lawsuit against the private company that once provided medical services at the jail.
The Gwinnett County Sheriff's Office says it dropped NaphCare just months after Deion Strayhon was found lying on the cell floor surrounded by a massive amount of blood.
Strayhon, 26, was in jail accused of aggravated assault and possession of a firearm by a convicted felon.
Jail records first obtained by the FOX 5 I-Team reveal Strayhon complaining for weeks about a mysterious stomach pain. Instead of taking him to the emergency room or getting x-rays, records show NaphCare personnel gave Strayhon antacids and a stool softener.
"My stomach hurt man," Strayhon told a friend through a jail video call six days before he would die. "I went to medical and them folks ain't trying to help me. Ain't trying to do s--t." 
The day before he was scheduled to finally see an outside doctor, Strayhon fell off his top bunk and was found in a pool of blood. Minutes later, he was declared dead. Cause of death: a ruptured ulcer.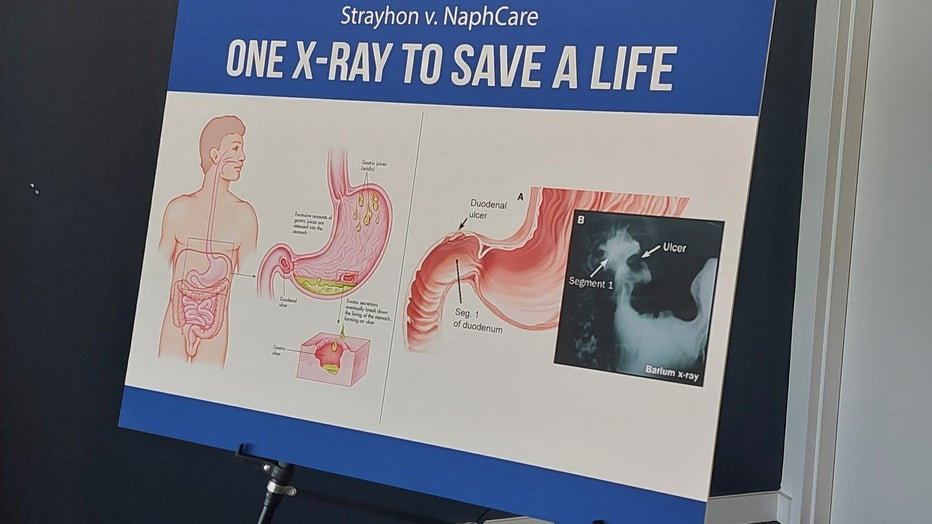 Attorneys brought this poster to a news conference announcing the lawsuit against NaphCare. They argue Strayhon's pleas for an x-ray went unanswered.
"He didn't see a doctor," said Jane Mary Lamberti, one of the Cochran Law Firm attorneys suing NaphCare. "And the next morning he was found face down in a massive amount of blood because of that ulcer that's so easily treatable ate through to a blood vessel causing a massive hemorrhage, and he bled... to... death."
Deion was Sherry Strayhon's only child.
"I just don't understand why anybody wouldn't help him," she told the FOX 5 I-Team. "He begged them for an x-ray. A lot of time when I think about it, it makes me angry because I know it could have been prevented. I don't know why you would do a human, any human like that."
Three months later, the Gwinnett County Sheriff's Office said it replaced NaphCare with another medical provider which has since been replaced by a third company.
"Every change of providers is the result of careful study and evaluation," the sheriff's office said in a statement, declining to say whether Strayhon's death played a specific role in the change.
The wrongful death lawsuit filed in Gwinnett County State Court did not include the Gwinnett County Sheriff's Office as a defendant. Instead, it accused NaphCare and multiple employees of "medical malpractice" for repeatedly ignoring Strayhon's pleas for help.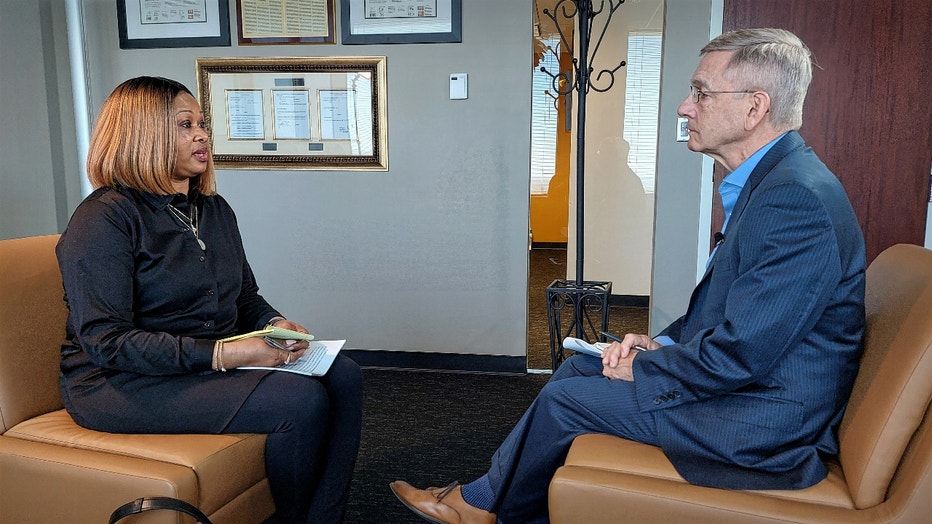 Sherry Strayhon says she's still angry about what happened two years ago. Deion was her only child.
"We should look at humans in general," urged Sherry Strayhon. "And we should have compassion for all individuals again regardless of what they've done. They deserve to be helped, to get treated, to get medical care." 
NaphCare did not respond to requests for comment. The company is also being sued for issues in the Fulton County Jail, including a nurse allegedly refusing to perform CPR or check vitals on an inmate who had hanged himself because she said she had a bum knee.