Eyes on Wall Street during U.S.-China tariff war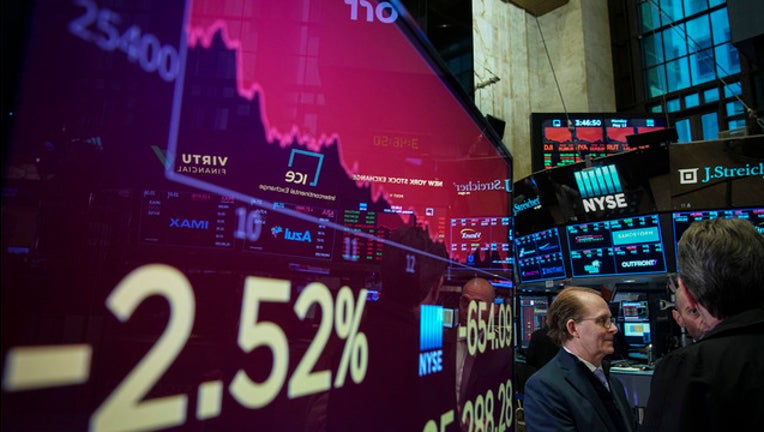 NEW YORK (AP) - All eyes will be on Wall Street Tuesday after markets tanked following China's pledge to retaliate over new U.S. tariffs.
The Dow closed down 617 points after China announced higher tariffs on $60 billion worth of American goods starting in June. 
On Tuesday, stocks opened broadly higher as the market clawed back some of the ground it lost in a big slide a day earlier. Technology and health care companies made up many of the winners in early trading on Wall Street Tuesday.
Analog Devices rose 1.7% and Thermo Fisher Scientific rose 1.5%
Communications companies were also higher. Disney rose 1% after announcing a deal with Comcast to take full control of the video streaming service Hulu.
The S&P 500 rose 13 points, or 0.5%, to 2,825. The index fell 2.4% the day before.
The Dow Jones Industrial Average rose 114 points, or 0.4%, to 25,442. The Nasdaq rose 49 points, or 0.6%, to 7,696.
Bond prices fell. The yield on the 10 year Treasury edged up to 2.41%