Epic pre-prom photo taken in front of tornado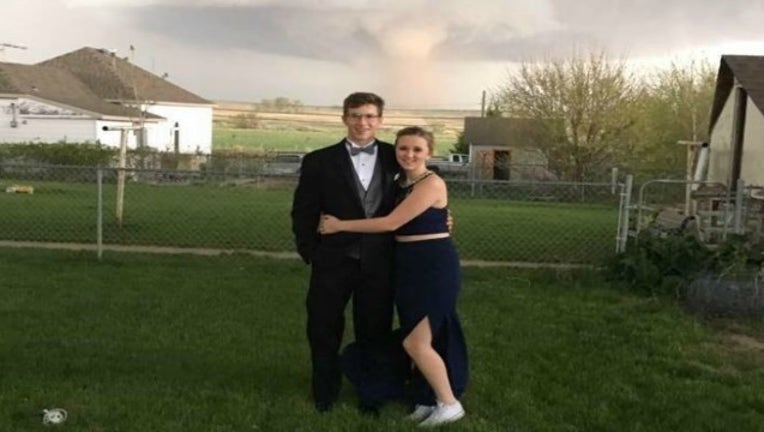 article
This teen couple had a prom night to remember, thanks to an enormous tornado that photobombed their pre-prom picture!
Dressed in their formal attire, high schoolers Charlie Bator and Ali Marintzer posed for a photo in Ali's yard, as the half-mile-wide twister roared along the outskirts of Wray, Colorado, just three miles away.
Apparently, the storm was moving away from the couple, so it was safe to capture the amazing pic.
Marintzer says the Wray High School prom went on as planned after a 45-minute delay to make sure everyone was safe.
At least five people were injured and multiple structures were damaged after several tornadoes touched down in the area over the weekend.