East Point murder suspect released on bond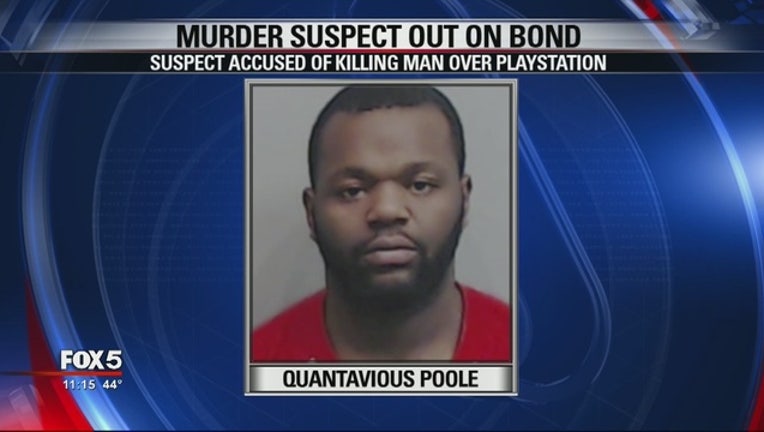 article
EAST POINT, Ga. (FOX 5 Atlanta) - A Fulton County family still devastated after their loved one was murdered over a PlayStation, says a judge's decision to release the murder suspect on bond has made matters worse.
Larry Stewart, Sr. and his wife were both in the courtroom when Fulton County Judge Gail Tusan granted bond for murder suspect Quantavious Poole. 
East Point detectives said Stewart was selling his PlayStation 4 gaming system on the popular app, Offerup, but police said it was Poole who asked Stewart to meet him at The Greenwood at Marketplace Apartments for the transaction last December.
The family said it was relieved once Poole was arrested, but the wound has been reopened following Judge Tusan's decision.
"It was like a devastating blow like somebody just punched me in the stomach because I knew this person was not going to get out of jail for committing murder," the victim's father, Larry Stewart Sr. recalled.
The Stewart's said Poole had been denied bond twice before, so they did not expect the June release.
The senseless murder over a video game still haunts this family.
"That you can do something like this, then turn around and sell it with no regard for anything. You just killed him. You left him there to die, then picked up the game and ran off with it," Johanna Stewart laments.
Judge Tusan said she cannot comment on the open murder case, but the Fulton County District Attorney's office did.
"We contend Poole is responsible for the senseless murder of Larry Stewart and our office strongly objected to the issuance of bond," Fulton District Attorney Paul Howard replied.
Meanwhile, the Stewarts, who are co-pastors at Spiritual Awakening Christian Church, will have a Friends and Family Fellowship in Larry's memory this weekend.
The family said Poole's murder trial is currently set for January.