Eagle rescued by Cobb County men released back into the wild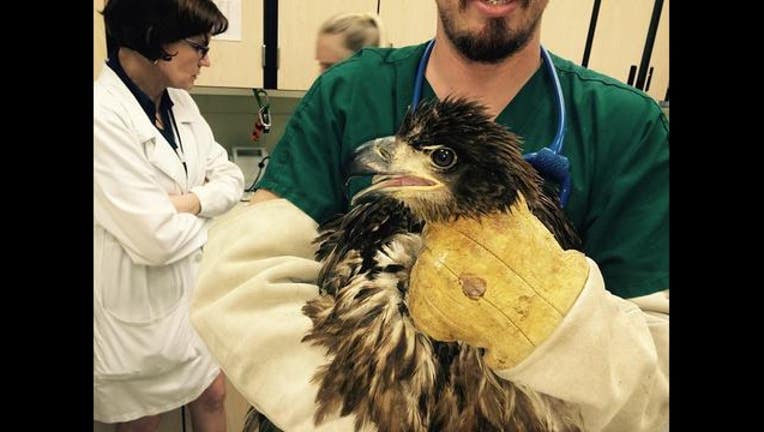 article
In June, FOX 5 covered the story of two Cobb County photographers that sprang into action to rescue an injured eagle on Lake Allatoona.
As the men were snapping photos of a wakeboarding competition they saw a juvenile bald eagle struggle and fall into the water.
Finke and Vliet contacted The Georgia Wildlife Association. The call was forwarded to Chet Powell who has experience with several eagle rescues.
Our interview with Finke: http://youtu.be/WV-q3BAbVDg 
Over the phone, the volunteers explained to Dieter and Vic how to safely secure the eagle until they could arrive on scene to help.
The bird was taken to Cobb Veterinary Emergency Clinic in Marietta where it was examined.
Because of the bird's leg injury, Chet made arrangements for it to be transferred to the Southeastern Raptor Center (SRC) at Auburn University.
The eagle had a broken leg and possible nerve damage.

After several weeks at the Southeastern Raptor Center the eagle was released back at Lake Allatoona on July 29th. 

RAW VIDEO OF THE RELEASE: http://youtu.be/E-rxUQNzKpI