Eagle Foundation releases "Hope" in honor of Orlando victims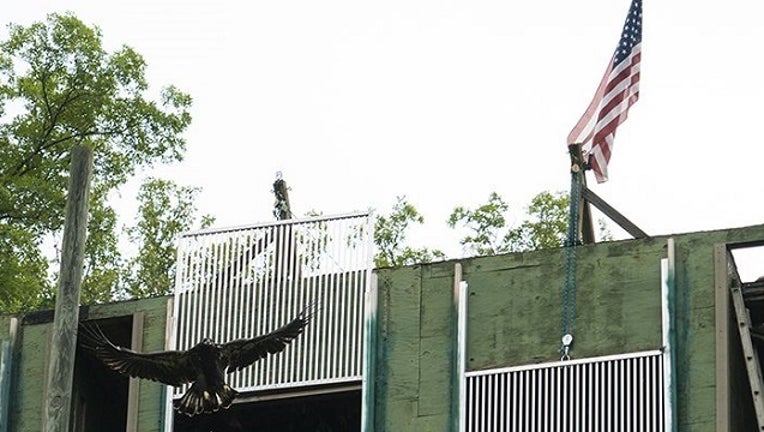 article
DANDRIDGE, Tenn. (AP) — The American Eagle Foundation has released a bald eaglet into the wild named Hope in honor of the victims of the Orlando nightclub shooting.
The Knoxville News Sentinel reports that the 13-week-old bald eaglet left his artificial nesting tower overlooking Douglas Lake near Dandridge on Friday.
App users: Click here to watch the YouTube clip

Based in Pigeon Forge, the American Eagle Foundation releases most of its eagles in honor of, or memory of, individuals.
On Friday, foundation President Al Cecere led a brief program that included the reading of the names those killed in the June 12 attack that left 49 dead, the worst mass-shooting in modern U.S. history.
Cecere says the eaglet's name signifies hope for the future.
Click here for more information
___
Information from: Knoxville News Sentinel, http://www.knoxnews.com