Dunwoody officer receives surprise gift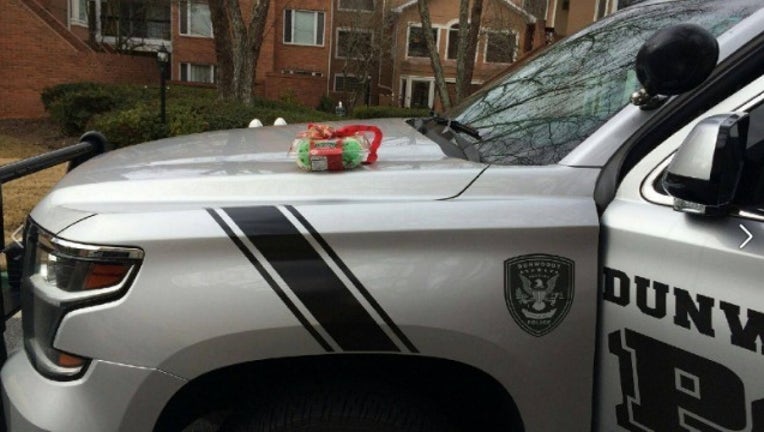 DUNWOODY, Ga. - A Dunwoody officer is sending her heartfelt thanks to a mystery Santa, who left a surprise gift on her police cruiser.
The Dunwoody Police Department posted the act of kindness on their Facebook page.
According to the post, officer Wiencek and another officer were handling a call and when they came out of the home, they found the gift sitting on the hood.
It's still a mystery who left the gift, but Wiencek said she wanted to tell them "Thank you and happy holidays."
NEXT ARTICLE: WATCH: Man burst into tears after receiving surprise Rose Bowl tickets