Dogs take hilariously adorable group selfie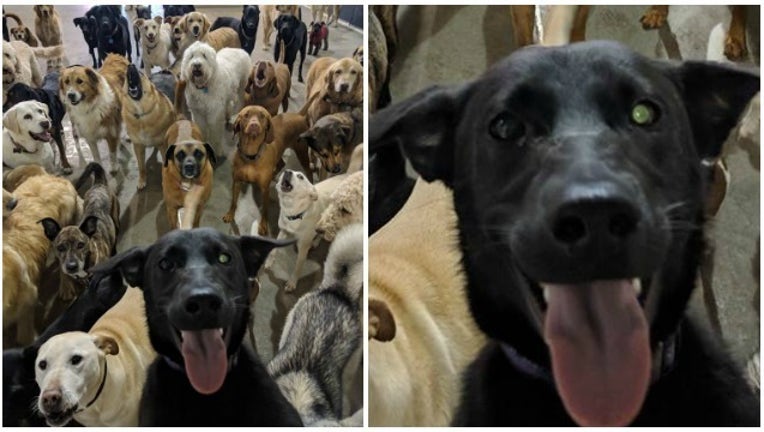 An adorable selfie is making the rounds on Facebook, crashing the hearts of dog lovers everywhere. 
A pack of dogs at Go Fetch Dog Daycare and Boarding in metro Cincinnati gathered for a photo that has redefined the phrase "squad goals." The end result was a selfie resembling a human-like photo.
In the image, a grinning black Labrador mix named Rouge appears front and center. Then, behind him, are three dozen canines standing with tongues out, howling and posing in the background. 
The picture was posted by the Loveland, Ohio facility last month with the caption, "A bunch of goofballs!" 
The photo has received thousands of Facebook reactions. 
"This is exactly how I imagine the entrance to heaven," one user said.