Discarded fireworks spark 2 Gwinnett County fires overnight, investigators say
GWINNETT COUNTY, Ga. - Gwinnett County fire investigators said discarded fireworks sparked fires that damaged two separate homes overnight. The two house fires were on opposite sides of the county, but started just minutes apart.
The first call was in Buford, officials said. Firefighters said someone reported the side of a house on fire at around 12:40 a.m. on Tuesday on Shirley Drive.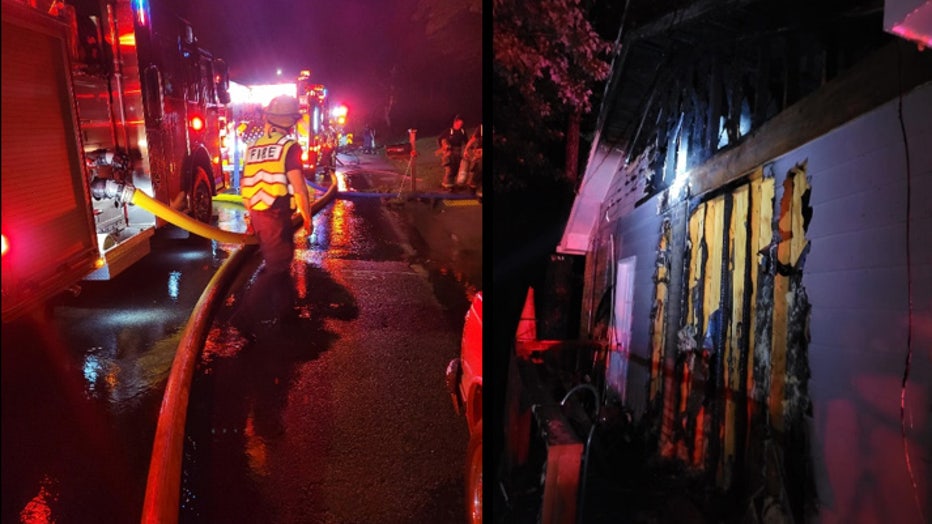 Gwinnett County fire investigators said discarded fireworks sparked fires that damaged two separate homes overnight.
Firefighters searched a one-story home to confirm everyone evacuated safely. 
Firefighters said there was damage in the garage and attic space.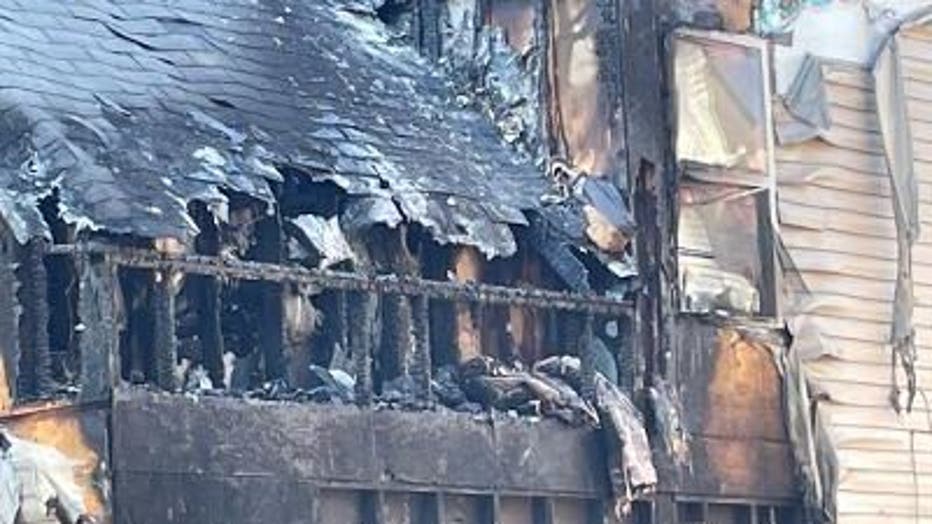 A family told investigators they had been shooting fireworks and threw away the trash in a plastic trashcan when it rained. The trashcan was near the house. 
"The fireworks are still smouldering. They gather a lot of heat and melt the side of the plastic. Before you know it the fire, gets out of control, melts the siding on the house and we get the call that their house is on fire," said Gwinnett County Fire Lt. Ryan McGiboney.
Firefighters said some fireworks weren't fully extinguished and flames spread to the siding of the house.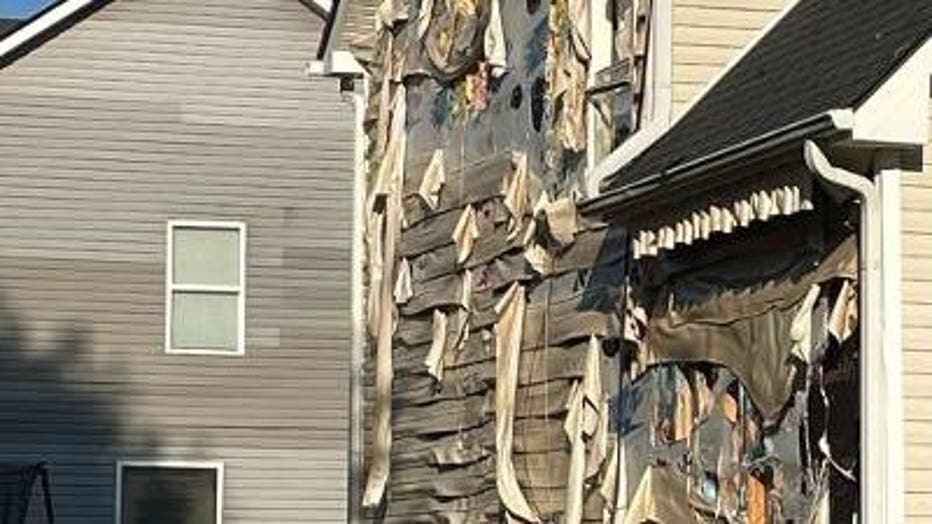 Neighbors warned the family to evacuate.
Firefighters responded to a separate report of a fire at Meadow Point Drive in Snellville minutes later. Someone called 911 to report the side of the house was on fire and the side of the house next door was also starting to burn.
"Mortars and bottle rockets, sparklers," said neighbor Kevin Burgess.
"The family had taken the fireworks and put them in the trash can basically got outside the trash bin, melted the side of the house, got up into the attic, also caught their neighbor's house on fire," said Lt. McGiboney.
The caller said the house was evacuated.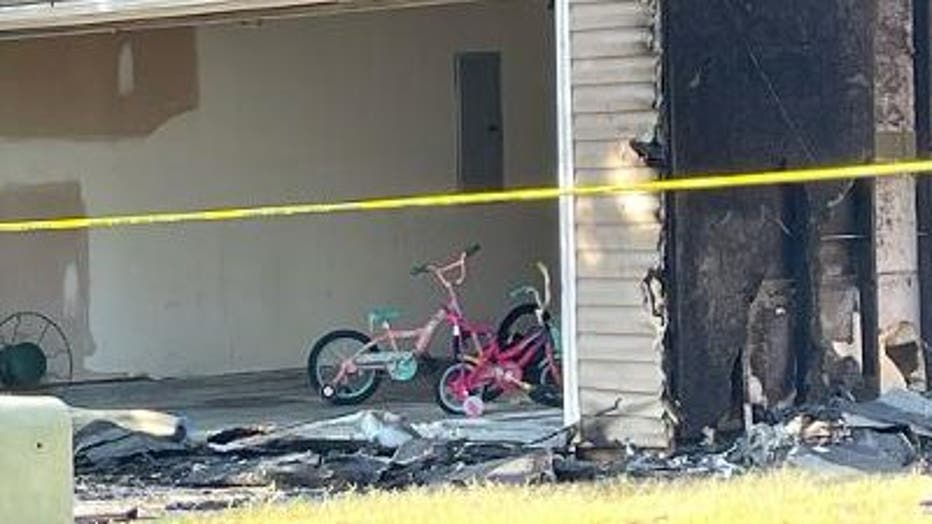 When the fire was put out, investigators learned that fire also started outside the home due to debris from fireworks. None of the two adults or six kids were injured. The Red Cross is helping them. The neighbors are OK too.
"Fortunately, nobody got hurt, especially the babies," said Burgess.
Fire officials said they've seen this before and will likely see it again. They are reminding everyone to submerge discharged fireworks in water, away from the house.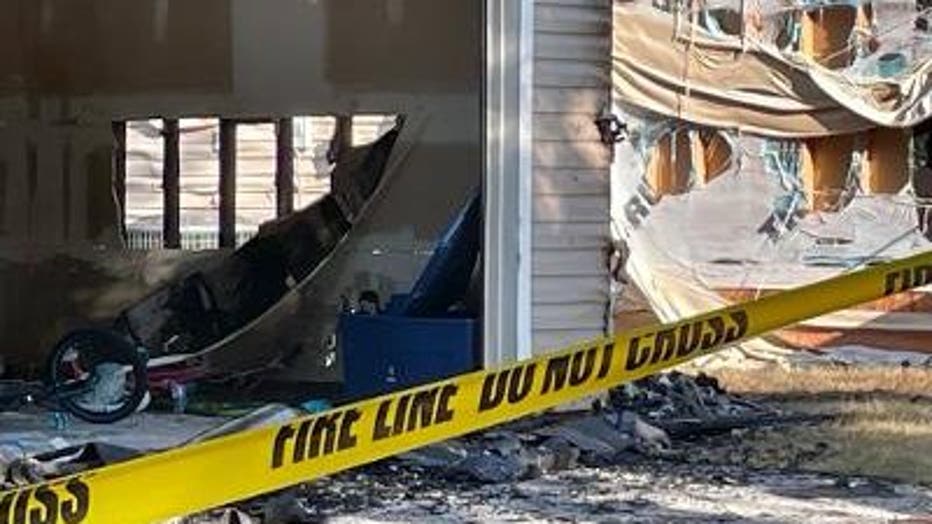 "At the end of the night, put them in some kind of bin filled with water, and just soak them. Put them in and forget about them until the next morning. Even the bin, I wouldn't put near my house, I would keep it on the concrete at the end of the driveway," said Lt. McGiboney.
Gwinnett County Fire has additional safety information on their website, GwinnettSafety411.com.