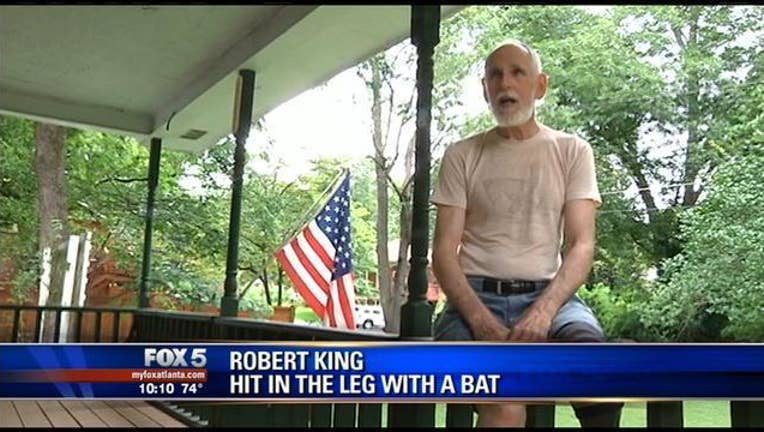 article
East Lake resident and senior citizen Robert King said two robbers ambushed him in his backyard, and one of them struck him in his only leg with a baseball bat. Sixty seven year old King, has one leg and a prosthetic leg.
"Just the luck of the draw," he told FOX 5. "A 50-50 chance."
King said he was high up on a ladder, painting his house and had his prosthetic leg covered up, when a young man approached him about possible work. King said he declined his offer and asked for his phone number for future reference, and when he looked away, the robber whacked him in the calf.
"I'm sure it was as hard as he could swing, but he had to reach up," King said.
King said the robber, backed by an accomplice, demanded King empty his pockets. King said he handed over a sentimental pocketknife, and said the robbers demanded he get more items inside his home.
King said he saw a neighbor across the street a yelled for help. The neighbor called 911 and the robbers took off. King believes he could have been hurt even worse had a neighbor not intervened.
"No broken bones is the good news," he said. "I depend on [my leg] heavily." 
Atlanta Police said no suspects have been arrested for the crime. The men were described as being in their late teens to early 20s. Anyone with information is asked to contact Crime Stoppers.